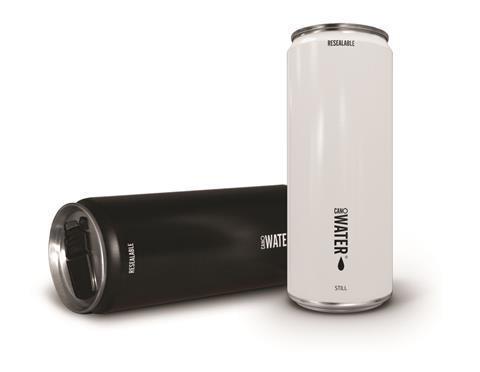 Canned water brand CanO Water has secured a seven-figure investment sum to further tap into consumer demand for alternatives to single use plastics.
The sustainable canned water brand has won 'significant' backing from angel investors, including Stefan Orlowski, former European president at Heineken who has joined the team as non-exec chairman.
Additional backers include entrepreneur and investor Jason Brook, and Darryl Eales, former CEO of private equity firm LDC.
Launched in the UK in 2015, CanO Water said the investment will help drive its "exponential growth" and drive brand awareness with marketing investment.
The brand has sold over 15 million cans in the UK and Ireland since launch amid increasing consumer demand for more sustainable alternatives to plastic bottled water.
CanO Water is sourced from a natural spring in the Austrian Alps and housed in an aluminium can, which it claims is the most recyclable packaging on the planet.
Co-founder Josh White commented: "This investment is testament to the growing awareness of the destructive impact single use plastics are having on our planet. What started out as an eye-opening trip abroad with my Co-Founders, Perry and Ariel, became a mission to find a better way to drink water on the go and reduce single use plastic.
"This investment will help achieve our long-term goal, to stop a billion plastic bottles from entering landfill and oceans over the next 10 years".
Orlowski added: "Josh, Ariel and Perry have created a unique brand which is changing the conversation about packaged water. As consumers ask companies and retailers for more sustainable options, canned water will experience high growth which CanO Water is leading. I'm thrilled to join such an exciting business and guide them to maximise its potential."
The business has made a number of external appointments to guide the brand to its next level of growth. Hires include former Lehman Brothers and Nomura exec Dean Schulberg as MD, Grant O'Sullivan, previously of Red Bull, Gatorade and AB InBev, as commercial director and head of sales, and ex-Diageo and AB InBev marketer Isabelle Maratier as brand director.