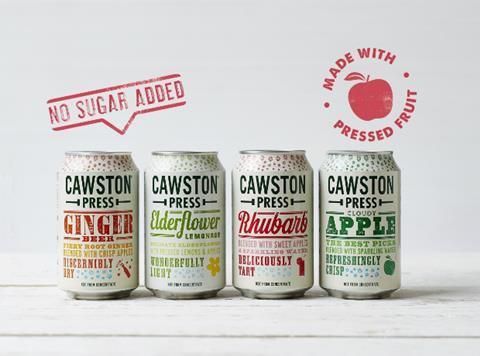 Upmarket soft drinks brand Cawston Press has secured £1m in investment following an equity fundraising round to support the fast-growing company's expansion.
The cash injection has been reached through existing shareholders, members of staff at the company in the UK, Australia and USA, as well as private investors in the sector.
There was sufficient interest within the company to raise the necessary funds for UK and export growth, said managing director Steve Kearns.
"Our team is made up of people who want to make better quality soft drinks the norm not the niche," he said.
"When we initially considered undertaking a full external fundraising round, we quickly realised that there was sufficient appetite from within our own 'Cawston Crowd' of founder shareholders, the management team and close industry contacts to raise the necessary money ourselves.
"We are delighted that many of the wider team have chosen to participate and now become shareholders in the business."
The soft drinks manufacturer reformulated its drinks in February this year, removing sugar ahead of the soft drinks levy which came into action last month.
In 2017 the brand first launched into the US and the brand will be launching in France later this summer.
Cawston Press, which featured at 16 in The Grocer's Fast50 list for 2017, recorded sales of £9.6m in the year ending December 31 2016.