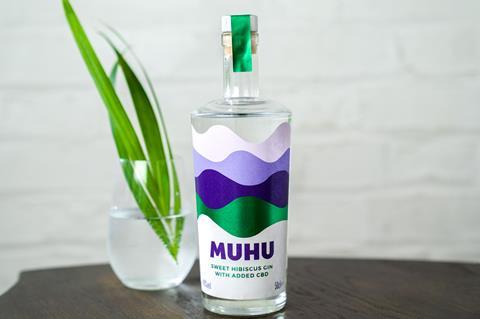 Muhu, the fledgling CBD-infused gin brand, is on the hunt for investors.
Its founder Sally Wynter, who launched Muhu on a meager £1,300 budget earlier this year, told The Grocer she was looking for angel investors, with an eye to raising approximately £150,000 to grow the brand.
Cash would go towards "doing a meaningful stock run" of approximately 5,000 bottles, expanding Muhu's trademark internationally, marketing the brand and featuring at trade shows.
Sales of the gin (40% abv), which is flavoured with sweet hibiscus, were growing strongly since its September debut, said Wynter, adding she was currently focusing on the London on-trade and launching into high-end wholesalers.
Wynter previously told The Grocer she planned to expand the brand into other infused spirits further down the line.
"It won't just be CBD. I'm actually looking next at a vodka infused with yerba mate extract, which is a naturally caffeinated leaf found in South America," she said.

Demystifying Hemp & Cannabidiol
The CBD Global Summit is a brand new two-day conference that brings together cutting edge science, regulatory know-how and consumer insight that businesses need in order to explore the CBD opportunity
A conference brought to you by The Grocer, FoodNavigator, NutraIngredients and CosmeticsDesign