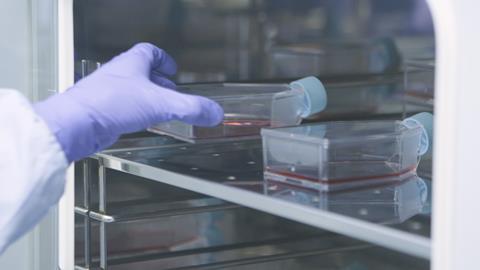 Cellular Agriculture, a UK-based company developing lab-based meat, has launched a crowdfunding campaign to fund the development and scale-up of its technology.
The business is targeting £500k on newly-launched crowdfunding platform Koodoo, but said it is open to overfund as it envisions this round to be its first and only public raise.
Cellular Agriculture has so far supported its development by raising funding through undiluted streams such as Innovate UK, government funds and research counsels.
The 2016-established company is focused on developing the necessary technology to deliver grown meat at scale and license it to the big industry players, rather than creating its own products.
Last year, it generated a proof of concept bioreactor system and it is now raising funds to build and prove bench-scale technology delivering the first pilot plant by the end of 2021.
"Our challenge is to deliver an enabling technology at scale that can create a much bigger industry within cultured meat and ensure price parity with what we consider traditional meat products," said CEO and co-founder Illtud Dunsford.
Cellular Agriculture products are "essentially chemically identical to meat", Dunsford added, but do not require the use of the whole animal, just the harvesting of some initial cells.
The products are scientifically classed as meat, cook in the same way and provide the same aroma and flavour.
"What we are doing is creating just the piece the consumers actually want to eat, without the by-product waste," Dunsford explained.
In the future, he added, there could also be scope to produce nutritionally healthier versions of the products by tweaking the nutrient formulation fed to the cells.
Furthermore, from an environmental perspective the company's process requires less water and land use and is much lower in greenhouse gas emissions, he added.
Equity platform Koodoo was launched this week to allow businesses with a focus on sustainability to connect with environmentally-conscious investors.
Every company looking to launch on the platform must pass a selection process, which includes signing up to the UN's guiding principles on business and human rights.
Each campaign must also have a concrete positive impact on either people – in terms of health, education, poverty or equality – or the planet to be selected.
Koodoo allows investors to pay in their country's currency or via bitcoin, allowing for "borderless" crowdfunding transactions.
CEO Michael Wilkinson said: "The rise in conscious consumerism is going to be a game changer in the world of investment. Consumers, particularly younger generations, expect businesses to be driven in some other direction than simply making a profit.
"They increasingly back their beliefs with their shopping habits as well as investments. Yet investing in businesses like Cellular Agriculture that help the world does not mean you have to sacrifice returns."