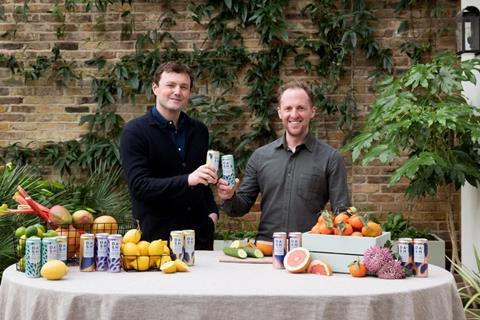 Dash Water has bagged almost £9m in its latest fundraising to help the seltzer brand shake up the soft drinks category.
Co-founder Alex Wright called the £8.7m series A round "big moment" for the business.
"This latest investment gives us the firepower we need to change the way people look at soft drinks for good," he said.
"It's clear that people want a genuine alternative to the sugary soft drink, one that's healthy and uncompromising on taste. But until now, there's been no other option."
Venture capital firm Beringea led the round, alongside current investors David Milner, the former Lily's Kitchen and St Pierre boss who is also the business' chairman, the founders of Sipsmith and Beavertown and former Manchester United footballer Patrice Evra.
The funding – which follows a £2.1m round in January 2022 – will be used to support Dash's growth and expansion plans, including increasing production and distribution, and investing in research and development.
Dash also plans to expand into new markets across Europe, and increase its presence in Australia, where it has a growing market share.
Listed in more than 10,000 stores globally, Dash claimed to be the market leader in the UK seltzer category with a 39% share.
Its zero-sugar, zero-calorie drinks are listed in Tesco, Sainsbury's and Waitrose, as well as with Starbucks and British Airways.
Beringea investment manager Luke Edis said the firm saw "tremendous potential" in Dash.
"While seltzer is a multibillion-dollar industry in the US, it is a product that has vast potential for growth in the UK and Europe. As the UK's leading seltzer, Dash is driving the rise of this increasingly valuable category."
Wright started Dash with co-founder Jack Scott in 2017, using wonky fruit and veg rejected by supermarkets to make a sparkling water drink.
The business achieved B-Corp status in 2020 and last year added a mango-flavoured sparkling water to its line-up of raspberry, peach, blackcurrant, lemon, and cucumber variants.