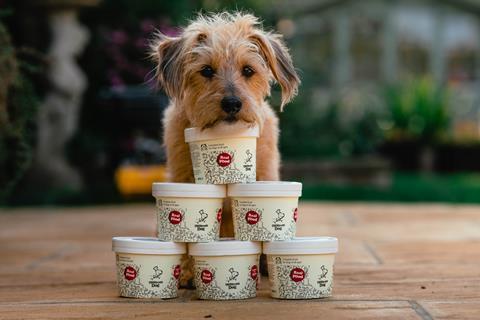 Premium petfood subscription service Different Dog has smashed its crowdfunding target on the first day of its campaign to raise over £777k, as it plots a wider fundraise later this year.
The business, which provides fresh dogfood DTC, took to Seedrs this month looking for up to £750k in exchange for a 23% stake, for a pre-money valuation of £2.5m.
It was able to hit its target within 24 hours and has to date attracted more than 130 investors. The brand was now willing to overfund up to a maximum of £1.2m, founder and MD Charlie Thurstan told The Grocer.
He described the current campaign as an "angel investment round with crowdfund on top" and added there were plans for a bigger Series A raise within the next 12 months, with hopes to raise up to £4m.
"The extra cash will allow us to change the lives of as many dogs as we can with our food," he said.
"Because of the success of this crowdfunding round, we don't feel a burning pressure to complete the fundraise, but a Series A round would allow us to accelerate our plans and ideally we would like to close it within 12 months."
Half the funds raised would be used towards marketing activities and the rest on people, technology and working capital.
The company currently has over 700 subscribers, from a base of around 100 at the beginning of 2019. Revenues hit £60k in January 2020, marking the 13th consecutive month of growth.
Different Dog expects to break even in 2021 and a potential exit is planned within the next five years.