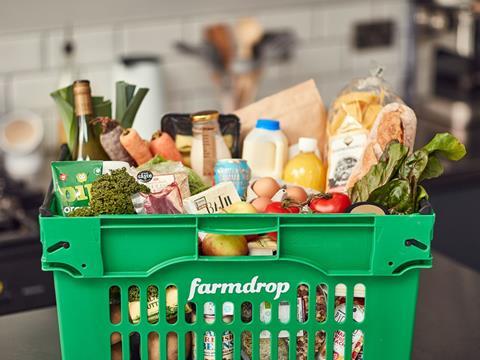 Local farm-to-consumer food delivery service Farmdrop has secured further multimillion-pound backing to continue its nationwide expansion push.
The startup, which aims to link fresh food producers directly to customers, has issued just over £5m worth of new shares as part of a second Series B fundraising drive.
The new funding brings the total raised by Farmdrop since its launch in 2014 to over £25m, following three previous investment rounds in 2016, 2017 and 2018 as well as an initial campaign of crowdfunding.
Previous backers included venture capital firm Atomico – led by Skype founder Niklas Zennström –, LGT Impact Ventures UK and Belltown Ventures, as well as Zoopla founder Alex Chesterman and Asos co-founder Quentin Griffiths.
Farmdrop used the earlier cash injections to expand its services beyond London, launching in Bristol, Bath and Manchester. It also used funds to invest in artificial intelligence technology to offer personalised recommendations based on customers' behaviour and past purchases.
Through the Farmdrop website or mobile app customers can order fresh produce, including meat, dairy, fruit and veg, directly from producers booking delivery in either a free one or three-hour slot, depending on minimum spend.
Its DTC offer allows producers to earn a bigger share of profits than through traditional retail sales as well as reducing food waste – since fresh produce is harvested based on demand - founder and ex City broker Ben Pugh had previously explained.
The business grew revenues by 86% to £3.9m in the year ended June 2018. However, it still has to generate a profit, having reported a pre-tax loss of £7.8m last year.
Just last week Farmdrop announced the launch of its own range of ready meals, available for purchase through its site and app, which it described as an "industry first".
The company said its ready-to-go dishes would be hand-made with "fully traceable fresh ingredients" and plastic-free packaging to be then sent out for delivery on the firm's electric vans.
Farmdrop did not respond to requests for comment.