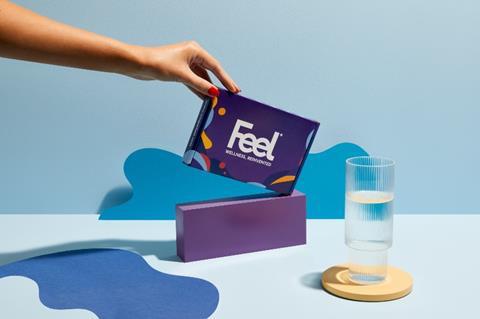 DTC supplements challenger Feel has secured a £10m investment to maintain its rapid growth in the health and wellness category and boost brand awareness.
The series A round was led by Velocity Capital Advisors alongside British American Tobacco's corporate venture fund Btomorrow Ventures.
Founded by Boris Hodakel in 2019, Feel sells a wide range of multivitamins and supplements on a subscription service. It has since expanded the offering into protein bars and meal replacement products.
The brand also has plans to launch a data-first tailored approach for customers and to continue its expansion into new markets across nutritional supplements, beauty and functional foods.
Feel said it had experienced "substantial growth" since launching and now employed a team of 30 staff.
"[The new investment] further allows our vision of becoming a global brand by 2025, with the ability to expand through never-before-seen fine-tuned digital experiences for users," Hodakel added.
"We just launched in Germany and Austria and can't wait for customers in other markets to discover how Feel brings the difference in this space."
Existing investors Fuel Ventures, TMT Investments and ITV's media-for-equity-fund ITV AdVentures also took part in the series A round along with high net-worth individuals.
Lukasz Garbowski, investment director at Btomorrow Ventures, said: "Feel has all the ingredients to do exceptionally well in the health and wellness market: an experienced and ambitious management team, strong D2C capabilities and great products that consumers love."
Velocity Capital Advisors CEO Rajeev Saxena added: "It's clear that Feel has been growing exponentially over the last few years, and with their plans to expand in core markets with their data-first approach to health, I'm assured that they are set to see further success in the market."
The £10m seed A round follows on from a £4.5m seed funding round in 2021.
Feel is also backed by pop star Cheryl Cole, who invested in the business last year and became the face of the brand.