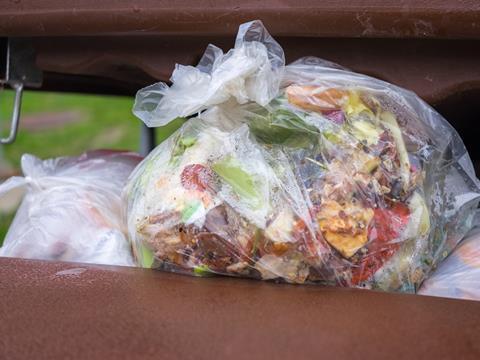 A technology company behind software which helps chefs cut food waste has completed a round of funding to raise $7.4m (£5.6m) in growth capital.
London-based Winnow launched in 2013 and is now live in 29 countries working with food and leisure companies such as Compass Group, IKEA and AccorHotels.
Its Winnow Waste Monitor product automatically records food thrown away during meal preparation in the hospitality sector and says customers typically see food waste cut in half using its technology.
"Food waste costs kitchens between 5%-20% of all food purchased - an enormous financial cost not to mention the environmental impact," the company stated.
Winnow claims to cut food costs by up to 8% and is saving over 10 million meals being wasted annually.
David Mowat, co-founding partner of investor Circularity Capital, said: "This is a great fit with our focus on the circular economy as a lens to invest and create value. Globally we throw away an estimated $1trillion worth of food each year. Just focusing on hospitality, that's a $100bn market opportunity.
"Winnow has developed a highly effective preventative solution, has the right management team and has proven its ability to deliver value for its rapidly growing blue-chip client base. We are looking forward to working closely with Winnow's management to support the delivery of its continued international roll out".
Henry Wigan, co-founder at fellow investor Mustard Seed added: "As an early stage investor, we've been with Winnow since their seed round and are encouraged by the traction they've built with several market leaders.
"We expect to see the wider hospitality industry to accelerate the adoption of digital tools to measure and reduce food waste given the significant benefits others are already seeing, both in terms of sustainability and profitability."
Winnow has also won the support of campaigners like celebrity chef Hugh Fearnley-Whittingstall who described the technology as "a no-brainer for the hospitality industry".
Marc Zornes, Winnow co-founder and CEO commented: "This fundraising announcement is a key milestone in our journey and validation that our technology is driving real value for our clients. The hospitality sector is quickly waking up to the opportunity that food waste presents.
"We are encouraged by some of our biggest clients now having the confidence to make public commitments to reduce food waste, and we expect the rest of the industry to follow suit doing the right thing for their businesses and for the planet."