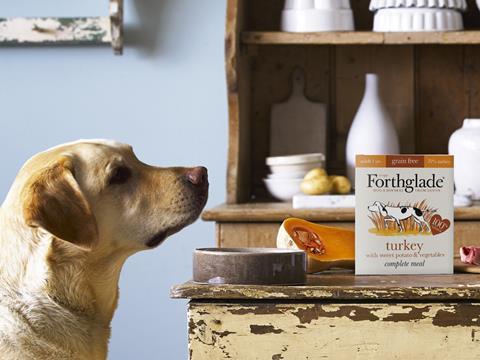 Private equity-backed pet food brand Forthglade Foods has secure £5m growth capital funding to further its expansion plans at home and overseas, as well as developing a larger manufacturing facility.
The business, which currently employs 80 staff, is set to create a further 25 jobs when it completes the move to the new facility at Okehampton East Business Park in Devon.
Forthglade, established in 1971, manufactures all-natural wet pet food, with sales of private label and own brand through major pet food retailers, wholesalers, supermarkets and an increasing online offering.
The growth capital loan comes from Santander Corporate & Commercial, which targets businesses with annual turnover of up to £50m that have a demonstrated history of high year-on-year growth in sales, profit or employment.
Forthglade, which has benefitted from the premiumisation and humanisation trends in the pet food market, was taken over by the current management team in 2011.
The business attracted £6m backing from private equity firm Piper in 2015 to accelerate sales and marketing.
The new factory, set for completion in 2018, will help increase production of its pet food to boost exports and fulfil ambitions to become one of the UK's leading producers of all-natural pet products.
"We are delighted to work with Santander Growth Capital in the next stage of our business' development," Forthglade MD Gerard Lovell said. "Their support will enable us to build a state-of-the-art production facility in Okehampton and invest in the local economy while accelerating our strategy for growth."