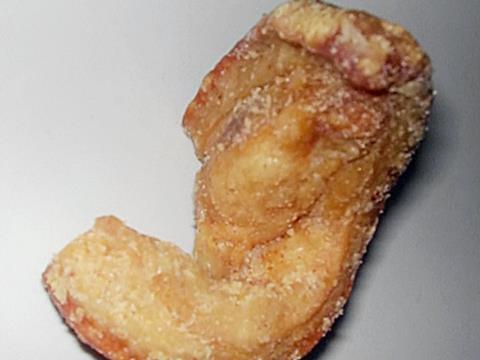 Pork scratchings manufacturer G Simmons & Sons has secured a six-figure bank funding package to help it expand operations to meet surging demand for its products.
Graham Simmons founded the family owned business, based in Walsall, more than 40 years ago, originally trading as a butcher's shop in Willenhall. It first produced pork scratchings as a way to cut down on waste from pigskin.
The scratchings and crackling side of the business, which is now run by Simmons' sons Shaun and Mark, thrived to become the main focus of operations, with revenues set to hit £2m this year.
In the past two years, G Simmons & Sons has secured six new contracts and hired three extra members of staff.
The £334,000 from Santander Business Banking will enable the business to expand its existing premises to deal with the increase in demand.
G Simmons distributes its pork scratchings across the UK and Ireland under its own brand and own label. It also has ambitions to expand into Europe.
"Our business began as a simple butchers shop and has grown into a national supplier thanks to the dedication of our family and the team," joint owner Shaun Simmons said.
"The expanded premises will allow us to meet the increased demand and help us achieve our long-term aspiration of becoming an international supplier of pork scratchings."
Santander relationship director Chirag Mistry added: "From our first contact with G Simmons & Sons it was clear this was a business with huge potential.
"The business is well placed to capitalise on some fabulous opportunities and Santander is excited to be supporting this ambitious family business as it grows and prospers."