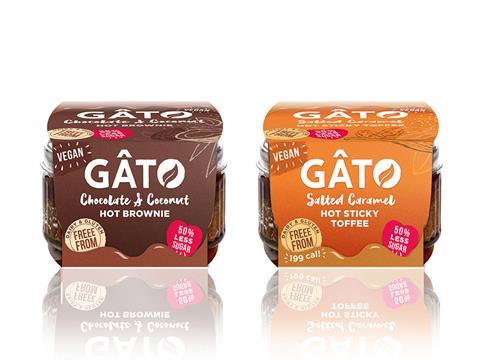 Dessert startup Gato & Co has secured a £200k cash injection from a group of private investors after rejecting funding offers on Dragons' Den.

Seven new investors have backed the pudding supplier in the new funding round, which is set to close within days.

Founders Charlotte Dauzat and Kim Lamza received offers of £50k investment from Touker Suleyman and Tej Lalvani during the BBC programme filmed last year. The pair rejected the offers, opting against giving away a significantly larger-than-planned stake.

"We were elated to have had such positive feedback on our puddings and our business acumen," said Lamza. "However, we think the Dragons underestimated our business. They challenged us on our valuation and our targets and it was a bit of a battle.

"We know we're worth our £3m valuation, as do our investors."

The supplier has since secured funding based on a £3m valuation, and has predicted sales of £780k for the current financial year.

Funding from the raise will be used to drive sales of Gato's recently launched vegan range, and to finance its launch overseas.