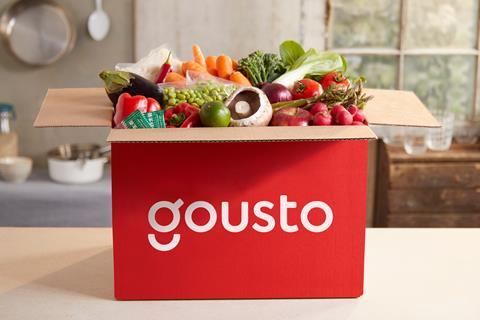 Recipe box pioneer Gousto has netted a massive £33m cash injection from a raft of investors – including fitness coach Joe Wicks.
The funding round saw investors Perwyn, BGF, MMC Ventures and Wicks plough money into the brand, which said it had achieved profitability in the final quarter of 2019 and was now "on track to be profitable this year and thereafter" - for its last reported financial year, to 28 December 2018, Gousto posted a loss of £15.6m.
It brings the total sum raised by the brand since its inception to more than £130m.
The investment would allow Gousto to explore and test greater technological capabilities such as introducing a higher level of personalisation, said Gousto CEO Timo Boldt. It was also trialling next-day deliveries, he added.
Boldt told The Grocer the business was now growing profitably and sales were up 70% year on year. "It is completely clear to me that this [recipe box] market is undergoing the exact same adoption curve that online streaming underwent 10 years ago," he said.
The ongoing lockdown of the UK was "an extremely challenging situation" said Boldt, but because Brits were increasingly scratch cooking the brand had seen "an extreme jump in people who have never shopped online, shopping online".
"At the moment personalisation mainly happens by inferring what you might like – if you order chicken you will most likely see more chicken recipes – and by comparing buying behaviour against other customers."
Gousto kicked off hiring for 100 roles across its Lincolnshire factory at the start of this month, and plans to have created 700 jobs by 2022 spanning data science, engineering and product teams, as well as production roles.
A new fulfilment centre, also in Lincolnshire, is due to open its doors later this year.