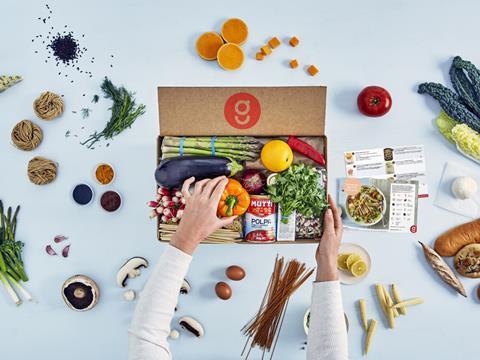 Meal kit delivery business Gousto has secured further £30m in funding to expand automation and grow its technology team.
The cash injection was led by family-backed private equity firm Perwyn, joining existing investors including BGF Ventures, MMC Ventures, Canaccord Genuity, Unilever Ventures and fitness guru Joe Wicks.
The latest funding round follows a £18m cash boost secured in January 2019, and brings the total raised since Gousto's launch in 2012 to over £100m.
The company would not disclose its valuation based on the investment but claimed to have delivered 70% year-on-year growth, now delivering almost 2 million meals a month.
Gousto's founder and CEO Timo Boldt told The Grocer that the company is "on track" to deliver 400 million meals to UK dinner tables by 2025.
The direct-to-consumer supplier plans to use the new capital to "evolve its technology proposition" hiring 140 new staff members by 2022.
Gousto, currently the only recipe box company to have automated production, will also continue to invest "significantly" in automation enabling more orders to be processed via artificial intelligence as well as offering a "completely customisable" experience.
"We are relishing the next stage in Gousto's evolution, investing in innovative technology to allow us to offer the most choice, the most varied delivery options, the best quality meals that arrive in the shortest lead time, for the lowest price," Boldt said.
With 40 recipes a week, Gousto claims to offer the widest choice, as well as a seven-day delivery option and the lowest price, starting at £2.98 per meal.
The UK recipe box market is expected to exceed £1.5bn by 2022, Gousto said, with the company in "pole position" to increase its share in the market and shrug off the competition.
"In the next year the plan is to integrate technology, data science and machine learning into every department and innovate the proposition even further. This is something that is only made possible due to investment in tech and data science," Boldt added.
"Gousto is uniquely positioned to leverage existing tech and automation capabilities to offer a completely customisable journey for customers and to become the UK's best loved way to eat dinner."