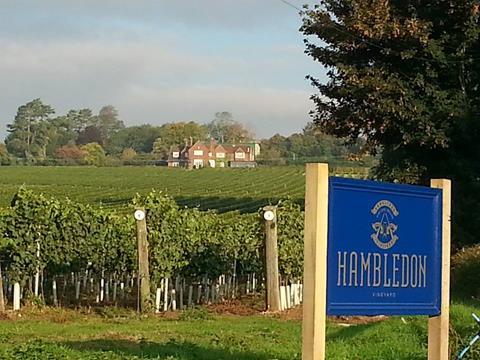 One of England's oldest vineyards has raised £3.5m in a crowdfunding scheme to help expand its output and build up stocks.
Hambledon Vineyard overfunded by £750,000 after hitting its initial £2.75m target on London-based platform CrowdBnk with 66 investors taking up the company's convertible mini bond.
The convertible mini bond offers a return of 8% a year in cash, rolled up into a 40% interest payment after five years, plus other rewards. It is secured on the company's assets, ranking ahead of the shareholders who have already invested, and after £1.5m of senior debt.
"We are delighted with how our fundraising has gone," said owner Ian Kellett, who bought Hambledon in 1999. "Our aim is simple: selling Englishness to the world in the form of an eventual one million bottles per annum of the highest quality English fizz, from England's oldest commercial vineyard. We believe that Hambledon has the terroir, the potential for category leadership, and the team to produce the finest brand of English sparkling wine recognised across the world."
Proceeds of the bond issue will help in Hambledon's efforts to expand its output and build up stocks to hit an initial sales target of 200,000 bottles a year within five years.
"Crowdfunding our mini bond been really important to us so that we might share our journey with as many people as we can," Kellett added. "With a minimum investment of £1,600, we wanted to work with a partner who understood our ambition and CrowdBnk, with its strong mix of investor types, was the perfect fit."
Hambledon, which has a 60-year relationship with Pol Roger, has entered into a mutually exclusive agreement with the wholesale agency division of Berry Brothers & Rudd to develop sales to UK trade customers.