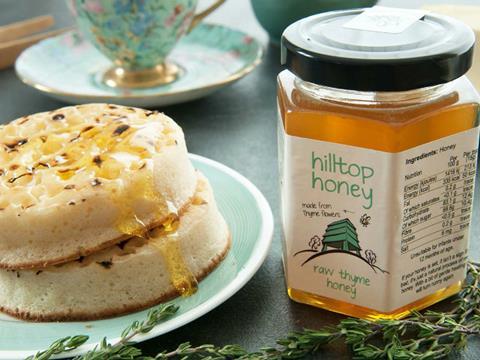 Welsh raw honey supplier Hilltop Honey has invested in a new manufacturing site and equipment to fuel growth after securing a £385k funding package.
Hilltop has received funding from NatWest and asset finance specialist Lombard to enable it to purchased and refurbished new premises and purchase new equipment to help increase its market share in the flavoured honey sector.
The Powys-based firm currently supplies retailers including Holland & Barrett, Tesco, Sainsbury's, Co-op and Ocado. It became the first ever Raw Honey in the supermarkets when listed with Tesco in 2015.
The funding package will enable Hilltop to expand and hire new local employees.
Founder Scott Davies commented: "We were thrilled to secure contracts with some of the big supermarkets, but we needed to expand to fulfil our orders. Our new premises mean we can increase our production and hire new people, and we would not have been able to do that without NatWest's help."
NatWest relationship manager, Irene Gill, said: "What you have in Hilltop Honey is a business with a truly unique offering. It provides customers with high-quality homemade products at reasonable prices, and its remarkable growth has reflected that.
"At the same time, it actively engages its local employees in growth programmes and gives them a chance to hone their skills, which has a really positive impact on a lot of people."