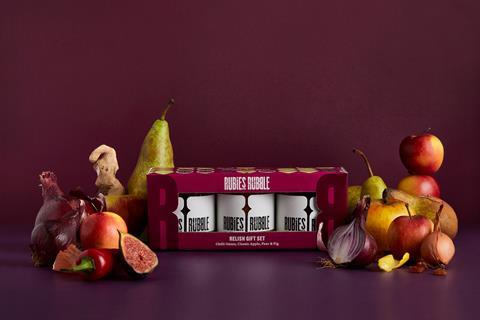 Plant-based network Kale United has launched its fourth funding round to raise a further €2.2m (£2m) by Christmas to drive further expansion.
Launching to the public on the Swedish crowdfunding platform FundedByMe on 23 November, the funding round has already attracted more than €1m from private investors.
The fresh investment round will support the Swedish network as it continues to build out a portfolio of plant-based companies and support the distribution of its brands in Scandinavia and beyond.
Since launching in 2018, Kale United has made several investments, including the acquisition of Astrid & Aporna, Scandinavia's first and most well-known vegan brand. The company has also signed distribution deals with Mighty Pea, Heura, Bärta, Hooray Foods, Rubies in the Rubble and others.
Private equity firm Dismatrix and vegan investment fund Veg Capital have injected money into the latest funding round.
Kale United founder Måns Ullerstam said: "It's hugely encouraging to see our latest investment attracting more than €1m before we open to the public; a testament to the potential Kale United has to further expand its leading portfolio of plant-based companies.
"Kale United has already attracted over 500 investors from 30 companies, taking plant-based game-changers to the Scandinavian market and beyond with investments in more than 30 brands and more than 10 distribution deals, and counting."
The €2.2 funding from this round would be used to acquire new brands and further expand the distribution network to help scale the companies in the portfolio, he added.