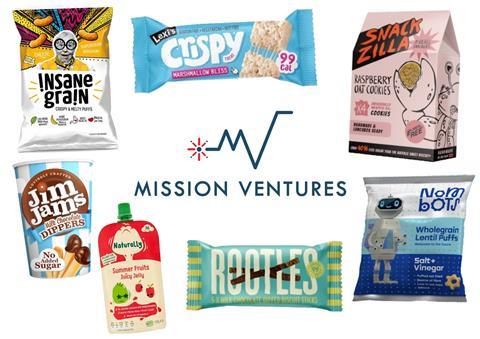 Food and drink accelerator Mission Ventures has reopened applications for its Good Food Fund.
The £1.8m fund, which is backed by Big Society Capital and Guy's and St Thomas' Charity, selected seven challenger brands to take part initially in June. The aim of the venture was to help tackle childhood obesity.
For the second cohort, Mission Ventures is seeking applications from all brands that manufacture and distribute healthier products.
Applications are not limited by category nor stage, but the accelerator is especially interested in speaking to brands producing baby or toddler food.
Selected businesses will receive a place on the 12-month accelerator, which includes the Mission Ventures MissionMap, an intensive 12-week business review process with a focus on consumer branding, cost model and sales strategy.
The brands will also have the opportunity to access a share of the venture fund, which is managed by VC firm Ascension Ventures.
"We've had great success with our first cohort of brands," said Mission Ventures head of operations Louis Bedwell, who leads the programme.
"They represent a good spread of innovation in the snacking market. It's now time to use our learning and apply this to other categories to ensure we're truly disrupting the industry."
Quinoa crisps maker Nombots, healthy marshmallow brand Lexi's Treats, sorghum snacking brand Insane Grain, healthy oat cookies maker Snackzilla, jelly snack Naturelly, low-sugar chocolate dipper maker Jim Jams and Rootles, which makes chocolate-covered biscuits made from carrot and sweet potato are all part of the first cohort of the Good Food Fund.
Mission Ventures is led by three entrepreneurs who have co-founded and successfully exited their own challenger brands for a combined total of more than £50m: Paddy Willis (Plum Baby), Nigel Parrott (Ape Snacks) and John Stapleton (New Covent Garden Soup and Little Dish).
The accelerator also launched Batch Ventures in July, a venturing partnership with Warburtons.
Paddy Willis added: "Whilst government and the industry debate what should be done to tackle obesity, the Good Food Fund represents an immediate and market-led approach to addressing the crisis facing the nation's health. We look forward to working with more entrepreneurs keen to build a better food environment for all families."