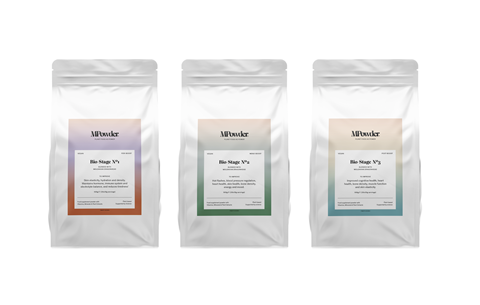 Ecommerce start-up MPowder, which produces nutritional powders for women going through the menopause, has closed a £500,000 funding round, with investors including Reckitt Benckiser.
Rebekah Brown founded the business during lockdown earlier this year following a negative experience visiting her GP when she started to encounter perimenopause symptoms (the first stage of menopause), aged 46.
MPowder launched in September selling vegan, nutritional powders direct to consumers to help support symptoms experienced in the three stages of menopause.
The brand's first powder, Peri-Boost, is available now, with two additional recipes to follow in the new year.
The business is part Founders Factory Home & Hygiene accelerator programme, which is backed by Reckitt Benckiser.
Its £500,000 funding round has been backed by Reckitt and Founders Factory, along with Pink Salt Ventures, which invests in female-led start-ups, and other angels, including Mumsnet co-founder Carrie Longton.
MPowder will use the investment to scale production, upweight trial protocols and build its team.
"This investment is another step towards our vision to provide the same depth of service and community to women going through the three stages of menopause as women going through the three stages of pregnancy," Brown said.
"We are the first generation that will potentially live 50 years after the start of menopause, so life is just beginning."
Rakesh Narayana, global director at RB Ventures, added: "MPowder is leading the way with a range of nutritional powders, combined with personalised symptom tracking technology that targets women's distinct biochemical needs through the three phases of menopause.
"What makes MPowder stand out is their founder Rebekah, who works side by side with her customers and experts to co-create and deliver science-backed solutions that treat the symptoms today's women really care about during this life stage.
"We love working with Rebekah and the team to help them grow MPowder into an international solution for women across the world."