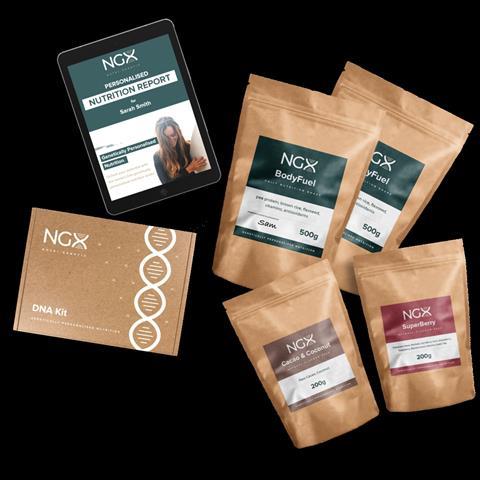 Nutri-Genetix (NGX), which claims to have developed the world's first genetically personalised nutrition shake, has launched a crowdfunding pitch to raise £150,000.
The cash from the Crowdcube campaign will support marketing, product supply, team expansion and brand partnerships deals.
NGX, founded in 2017 and launched this year after two years of research and development, tailors its meal replacement supplements and nutrition shakes using the customer's individual DNA.
Since the launch, NGX has sold 30,000 meals and collected data on more than 5,000 genetic variations, with its growth rate doubling month on month at present.
The business is currently in talks to close strategic partnerships with AXA, Team GB and Everyone Active, among others in the fitness industry, which it hoped could provide access to more than five million target consumers.
The new Crowdcube pitch follows an initial crowdfunding raise of £181,000 in November last year to help set the business up and develop the products.
COO and co-founder Hugo Jones said: "I noticed that there was a huge abundance of information out there about what we could do to help our nutrition.
"DNA testing kits offer lots of data on our genes and recommendations on what we should do according to our readouts, but no one was offering a simple and convenient product to close the loop. That's where NGX makes a real difference."
CEO and co-founder Jeremy Poland added: "My genes revealed insights about my physique and nutritional requirements that I could never have understood normally.
"And from here came the idea and collaboration to create a DNA-based nutritional shake that offers the potential to optimise your own health. My hope is that NGX will enable health and fitness enthusiasts the world over to achieve their health goals."
All NGX products are made from naturally sourced, vegan friendly ingredients and contain no artificial sweeteners, flavours or colouring.
The business is giving away a 7% equity stake in the Crowdcube campaign, valuing the business at £2m.