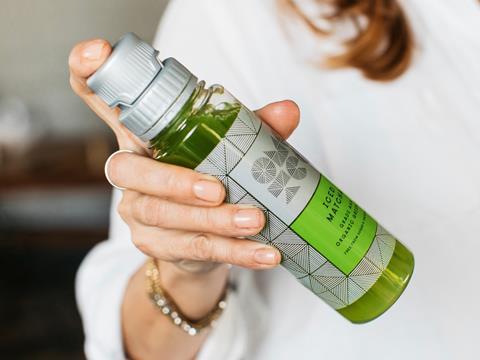 Organic matcha tea brand OMG Tea is in discussions with potential investors as it looks to secure up to £150k to drive marketing and distribution.

The supplier, which sells powdered matcha and ready-to-drink products, revealed plans to secure the cash injection after failing to win investment on Dragon's Den.

Founder Katherine Swift said she was in conversation with possible partners to gain the funding needed for growth, and expected to complete both a crowdfund and equity raise.

Cash secured would go to increasing distribution in the UK and overseas, as well as marketing.

The supplier sells a range of tinned powdered matcha and launched three iced matcha drink SKUs this year. They contain matcha powder in a compartment which is released and shaken into purified water.

Swift said she had enjoyed her appearance on the BBC programme but faced a tough task convincing the Dragons to part with cash when most of them admitted they did not know what matcha was.

"We want to be the household name for matcha in the UK and are chipping away at that," she said.