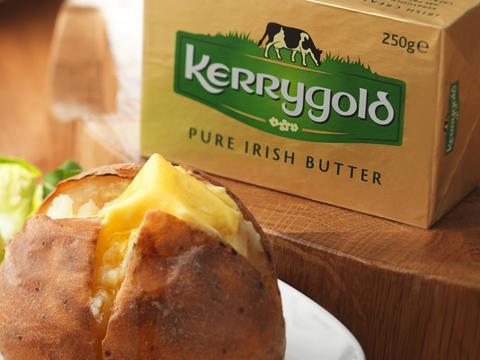 Irish dairy Ornua has secured a new five-year funding package of €610m (£537.4m) to help support future growth.
The refinancing replaces its existing €420m syndicated bank facilities dating from February 2014, extending the coverage until November 2022.
Ornua said the early refinancing of the existing facilities took advantage of positive bank market conditions.
The refinanced facilities comprise of two parts, including a €260m committed syndicated revolving credit facility (RCF) to fund Ornua's own working capital requirements and its international growth strategy.
The second part is made up a €350m committed syndicated reverse invoice discounting facility (RID) to fund the working capital requirements of Ornua's members suppliers, Ireland's dairy processors.
In addition, a further €100m is available, if required over the five-year period, under the facilities (€50m under the RCF and €50m under the RID).
"The successful refinancing ensures that Ornua retains access to the banking liquidity it needs to continue implementing our strategic five-year growth plan 'Ornua 2021' following the removal of milk quotas in 2015, and delivering strong product price returns for Irish dairy farmers," finance director Donal Buggy said.
"Not only does it strengthen our capital structure, but it also provides continued working capital support to our member suppliers and ultimately the dairy community across Ireland. It is particularly pleasing that we have retained the same group of Irish and International banking partners, and we note that the deal was significantly over-subscribed demonstrating their continued support for Ornua and the Irish dairy industry."
The participant anks remain the same as under the previous facilities: Allied Irish Banks, Bank of America Merrill Lynch, Barclays, HSBC, Rabobank and Ulster Bank.