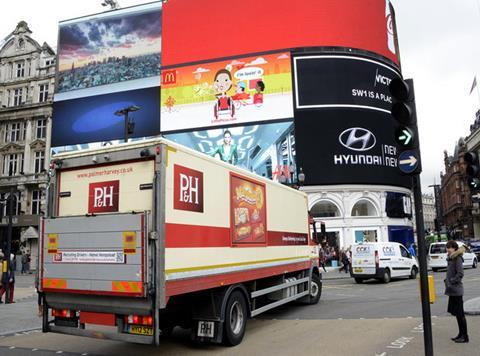 Beleaguered wholesale giant Palmer & Harvey is understood to be seeking more financing in a bid to hit looming debt repayment deadlines.

The delivered wholesaler has asked PwC to seek out new outside investors, according to The Telegraph, which claimed it needed to raise £50m of fresh funds by the end of September.

The paper said that P&H is understood to owe around £240m to Imperial Tobacco and £160m to Japan Tobacco International, which were both key parties in the wholesaler's latest round of refinancing, completed in April.

"Having recently completed a successful refinancing of the business and having received some expressions of interest from a number of trade and financial parties, we are now in a strong position to go through a process to explore all our strategic options," said a P&H spokeswoman.

"We are confident that this process will leave the group in the best possible position to capture the opportunities presented by an industry that continues to go through significant changes."

There is increasing speculation that the tobacco giants may be looking at stepping in with a rescue package for P&H as they look to guarantee their supply chain. P&H is also understood to be up for sale, with Imperial's European distribution arm Logista tipped as the most likely bidder.

These are turbulent times for P&H. Just before completing its latest refinancing, it did manage to secure a three-year extension to its vital Tesco contract, which makes up around 40% of its business.

However the pending £3.7bn takeover of Booker by Tesco has cast the long-term continuation of this deal into doubt. Indeed the Competition & Markets Authority said it would be looking closely at whether the Tesco-Booker deal could result in the closure of P&H and thus a lessening of competition in the wholesaler sector.

Meanwhile another of its key customers, McColl's Retail Group, said last week it was retendering its P&H supply contract.

Palmer & Harvey has also recently been hit with availability issues, which it blamed on the hot summer weather.

A number of senior directors have left the business in recent months, while CEO Tony Reed implored suppliers to give him time to turn the business around at the wholesaler's recent Pro Retail event in Telford.