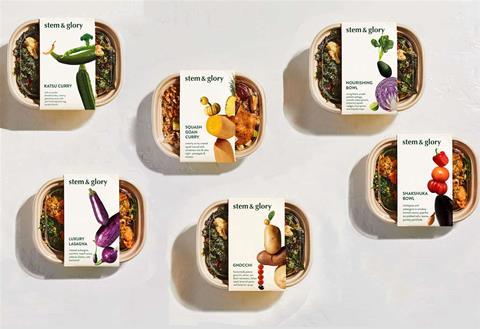 Plant-based restaurant chain Stem & Glory has raised more than £70k via a convertible bond offer to develop a subscription-based meals offer and target supermarket listings.
The vegan food specialist had previously launched a £400k raise backed by the government's Future Fund in June, but pulled the offer after receiving £200k of backing from alternative sources.
Instead it has launched an advanced subscription convertible offer ahead of a larger raise in six months, with participating investors offered a 30% discount.
Having sought £40k, the brand has raised £72k with 38 days of the campaign remaining and is currently overfunding.
It will use the proceeds to back the development of a post-Covid multi-channel business model across in both Cambridge and London to offer in-store dining, delivery, click & collect, and a ready meals and product range.
In 2017 it successfully crowdfunded £773k to fund the development of a flagship London site that was subsequently opened in 2019.
Overfunding this campaign will allow the group to be more ambitious with our marketing and the development of its D2C subscription and product range.
Its current range of ready meals are sold in-store and the brand is targeting supermarket distribution in 2021.