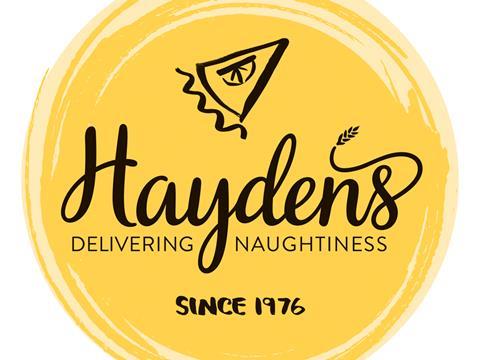 Struggling Real Good Food (RGD) has agreed a £2m bank overdraft to plug a hole in its finances following a profits warning and a board shake-up earlier this month.
The cake decoration and bakery group behind the Renshaw and Haydens said in a statement published on the London Stock Exchange this afternoon (16 August 2017) that it needed the 'cash-collaterised' overdraft facility with Lloyds Bank after identifying "a short-term working capital requirement" needed to build its stock for the busy autumn period.
Real Good warned on 1 August that profits for year to 31 March 2017 would be more than £3m lower than originally forecast after it discovered a series of accounting issues. The business added that its £15m expansion plans – revealed in June – had been delayed as it failed to secure the full amount needed.
Today, Real Good said investment management firm Downing, which agreed to lend the lion's share of the £15m funding, had decided not to subscribe for the second tranche of the loan notes of £1.5m after its original investment announced on 29 June.
Lloyds Bank has agreed to provide the company with an overdraft facility of up to £2m, with two major shareholders (Napier Brown Holdings and Omnicane) each putting £1m into an account as security.
"The board considered other options that could be provided by other debt providers, however it concluded that these could take a number of weeks to arrange and that the Lloyds offer of a cash-collaterised overdraft facility backed by the shareholder loans was the most appropriate option available to meet the company's short term requirements at this time," the statement said.
It added: "Sales within the cake decoration division continue to show strong year-on-year growth and the need to fund an autumn stock build for a strongly seasonal business is part of the company's normal trading pattern."
Real Good's expansion plans include investing £7m in growing capacity by more than 50% at cake decoration business Renshaw and £8m to install new facilities at the Haydens bakery site.
Shares in the group plummeted more than 30% after the profits warning, with executive chairman Pieter Totte stepping down a week later. Harveen Rai was appointed as finance director and company secretary to replace David Newman, who also resigned from the board.
The shake-up followed the resignation of non-executive director Peter Salter, who was chairman of the remuneration and audit committees. Real Good said that consultancy payments for Salter and Totte made over the past three years of almost £1.9m had not been disclosed properly in the annual reports or accounts for 2014, 2015 and 2016.