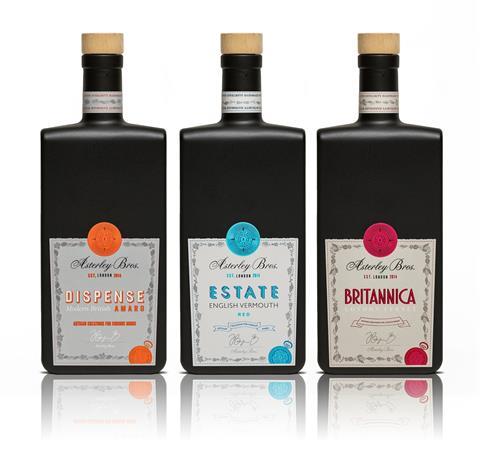 Spirits maker Asterley Bros has launched a crowdfunding campaign to secure investment to boost capacity, develop new products and launch into retail.
The London-based brand – maker of handcrafted amaro, vermouth and fernet – is seeking £100k on Crowdcube for a 9.1% stake in the company valued at £1m.
The funding will be used for upgrades to its facilities in a bid to increase production of its spirits, currently available in the UK, Hong Kong and Singapore.
A portion of the cash raised will also be devoted to supporting sales and marketing as the brand aims to expand within 20 further export markets, including China, Spain and the US within the next five years.
Additions to the Asterley Bros' three-strong range will also be funded with the investment, as the company considers the development of a range of "approachable everyday vermouths" as well as the launch into the RTD market with a series of vermouth cocktails in cans.
"We have been overwhelmed by the level of interest in our handmade amaro, vermouth and fernet over the past few years," founder Rob Berry said.
"The aperitif category is undergoing a renaissance, fuelled by the UK consumers' desires for all things negroni and spritz, so this is the perfect time for us to expand our production and offering."
The company will launch its fourth product, Schofield's dry vermouth, in October. The liquor is made using English wines and grape spirit as a base, combined with 28 botanicals.
Asterley Bros forecasts £12m in total turnover over the next five years, with 750,000 unit sales. Since launching in 2017, the brand has so far sold almost 5,000 units.