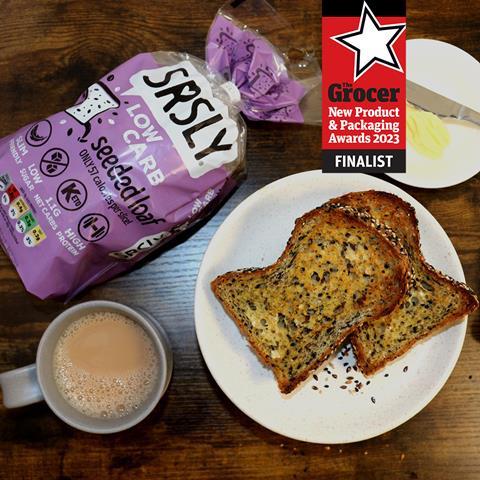 Health food brand Srsly Low Carb has hit a £200k crowdfunding target to roll out more of its products across the retail channel.
More than 200 investors have backed the campaign on Seedrs, with £240k raised so far at an £8.1m valuation.
The round is intended to boost capital in the short term as the business continues talks with retailers, with a larger fundraise planned for next year.
Srsly produces a wide range of products – from breads, pasta, crisps and wraps to ready meals, jams and cake mixes – aimed at consumers with special dietary needs or looking to lose weight.
The business has generated revenues of £6.5m since being founded by Andy Welch in 2019. It recently secured a contract with NHS England and a first retail order in the US for its frozen pizzas.
"Our Seedrs push is tasked with supporting our ambitious next-stage transition from B2C pioneer to export/supermarket stalwart," Welch said.
"Ongoing discussions are already in place with three leading supermarkets, and we intend to become the low-carb custodian that the UK marketplace has long craved."
Money raised from the crowd will be used to prioritise further product innovation, expand exports, follow up the NHS contract win with a full sales rollout, and make the transition from DTC into bricks & mortar retail.
The latest raise follows £500k backing earlier this year from the East of England Regional Growth Loan Scheme.
Srsly Low Carb is also shortlisted for the upcoming New Product & Packaging Awards for its seeded artisan loaf.