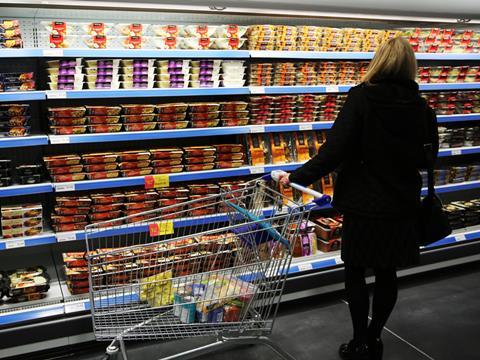 Surplus food redistributor Company Shop has secured a £7.6m funding package to expand its network of stores as retailers and food manufacturers seek ways to reduce huge levels of waste in the industry.
The business, which prevents more than "30,000 tonnes of food going to waste each year, has used the money from Lloyds Bank Commercial Banking to open a new 8,000 sq ft 'superstore' in Manchester, creating 50 jobs in the process.
It has set itself a target of opening another four sites by 2017 to go along with the four standalone superstores it currently operates and the 29 shops it has at food manufacturing locations across the UK.
Company Shop is open to people working in the food manufacturing sector and emergency services on a members-only basis, offering discounts of up to 70% on surplus goods from the likes of Heinz, Kraft, Tesco and Marks & Spencer.
"Research suggests there is between 500,000 and 700,000 tonnes of in-date, wholesome food at risk of going to waste every year in the UK," said chairman and founder John Marren, who founded Company Shop more than 37 years ago.
"Our business model means we can tackle this, help food manufacturers and retailers reduce the costs associated with sending waste for anaerobic digestion or landfill."
The renewed funding arrangement with Lloyds followed a period of "unprecedented" growth for the business, he added. Turnover increased 13% to £31.2m in 2014, with profits of £2.1m, according to the latest accounts filed at Companies House.
This came on top of 20% growth in 2012 and a 39% hike in 2013, following the opening of its store in Grimsby and extension of its main distribution centre near Barnsley. Company Shop was also hailed by the London Stock Exchange as one of the "1,000 Companies to Inspire Britain" in March