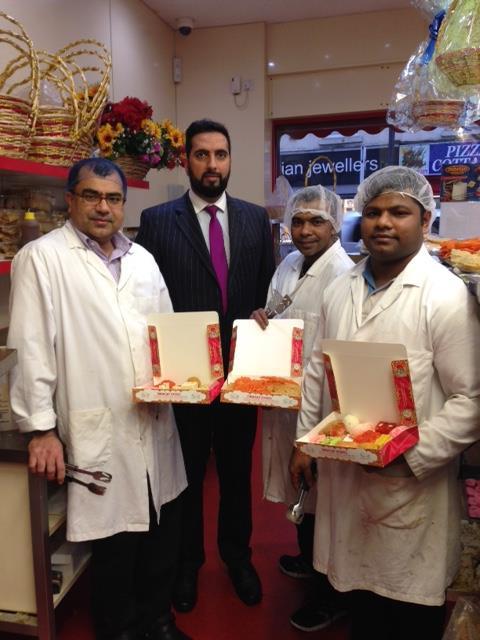 Asian sweets producer Mushtaq Sweet Centre has set up a manufacturing hub in Birmingham after receiving a six-figure funding package from Barclays.
Established in 1987, the manufacturer specialises in sweet and savoury snacks and uses premium ingredients, such 100% buffalo milk, in its products. The business has also recently introduced organic live butter, which it said was proving popular through online sales.
The new 5,200 sq ft site will handle all the manufacturing of the products which are supplied to Mushtaq Sweet Centre's retail outlets in Birmingham and London.
"We identified the need to manufacture from an independent site which has freed up space in each of our retail outlets where the manufacturing used to take place," owner Mohammed Javaid said.
"This has enabled us to improve the retail experience for our customers and manage our manufacturing processed more efficiently. We have recently taken on three more staff to cope with the growing demand for our products."
Mohammed Fiaz, senior business manager at Barclays, added: "We have enjoyed a relationship with the business for many years and I have enjoyed witnessing the progress made by Mohammed and his team. I am delighted we have been able to fund the purchase of the new, bespoke manufacturing site which will bring about greater efficiencies in the business and also open up new opportunities within the retail spaces the company has."