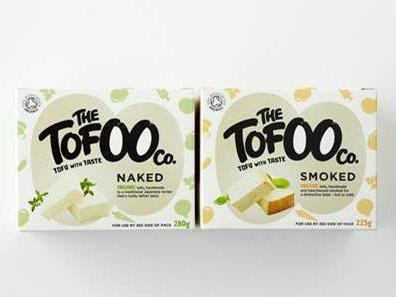 North Yorkshire tofu producer The Tofoo Co is to scale up its production and create 13 new jobs after securing a six-figure funding package.
The Malton-based tofu brand is using the financing from HSBC to boost its production capacity by moving into an additional 6,000 sq ft manufacturing facility in Malton and purchasing a "state-of-the-art" soy bean cooker from Japan.
The business expects to increase its production capability by a further 50% to meet growing consumer demand for the protein rich, low-fat foodstuff and support its further growth plans.
The Tofoo Co expects to doubled turnover to £5m in 2018 and create up to 13 new jobs in the next 12 months.
The company's MD David Knibbs commented: "Consumers are becoming more adventurous, as well as increasingly health conscious, and we have seen this translate into increasing demand for our products.
"To keep up with this demand we initially invested in sales and marketing, however it was the scaling-up of our production processes that was key to us continuing to grow. With the backing of HSBC we are now in the position to bring more great tasting tofu to a broader market."
Owned by David Knibbs and Lydia Smith, The Tofoo Co currently produces three flavours, including smoked and oriental, which are stocked by retailers including Waitrose, Tesco and Sainsbury's.
Martin Goodall, HSBC's relationship manager for North and East Yorkshire, added: "Despite already enjoying great success, The Tofoo Co was not content with staying still. Instead, the business is bringing its products to the mass market by boosting productivity and growing its workforce.
"Malton, North Yorkshire, has a well-deserved reputation as a centre for the high quality food production and The Tofoo Co sets the benchmark high."