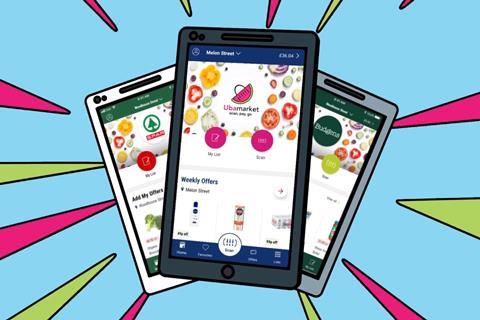 Scan, pay and go app maker Ubamarket is readying for a "mass rollout" of its new hospitality-focused app following a £2.9m fundraise.
The company will spend the IW Capital-led investment on improving its both its white-label shopping app, and developing its new 'Order, Pay, Stay or Take-Away' app – called Nomm – for the restaurant sector.
Nomm enables bars, pubs and restaurants to offer one-tap, in-app payments, remote ordering, dietary/allergen information, and personalised offers, helping them "maintain social distancing while streamlining the customer experience".
"The app is highly sophisticated and offers table service, collection points, takeaway and even home delivery, amongst many other features," said Ubamarket CEO Will Broome. "In fact, the app is now so advanced that some of the UK's largest pub and hospitality groups are approaching us with a view to replacing less versatile and less functional apps which they bought 'off the shelf' as a knee-jerk reaction when restrictions were first put in place."
The company has also hired four new members of staff to focus on integrating Ubamarket's scan and go app with more retailer point-of-sale systems.
On this front, Ubamarket's shopping app is soon to launch in Nisa stores and at a "large international retailer".
While several supermarkets have scan, pay and go apps, Broome said "only a handful are operating their own systems with any consistency".
"There's a huge market materialising and, having put in the groundwork over many years, we're well placed to offer a tried and tested, sophisticated and affordable solution which can reflect the retailer's brand in every way – including loyalty, payment and even personalised offers," he explained. "In a market which seems to have matured overnight, there is no longer any place for a basic 'minimal viable product'."
Nomm – which can be branded by a restaurant – is expected to see significant growth in user base when restaurants reopen.
"While some investors have treaded with caution as a result of Covid-19, we believe that now is exactly the right time to be investing into innovative businesses," said Luke Davis, CEO of IW Capital. "This is especially true of those which offer tangible products which industries such as hospitality are desperately in need of once they open up again this summer."