Remember when Beyond Meat and Impossible Foods were the hot new things in 'fake meat'? Now they're firmly part of the establishment. Beyond went public with a record-breaking IPO. Impossible is on sale in Burger King. And consumer expectations keep rising.
So who are the new innovators racing to rewrite the rules of the alternative protein market? Who are the new kids on the block set to disrupt the disruptors? Here's our pick of five exciting startups to have on your radar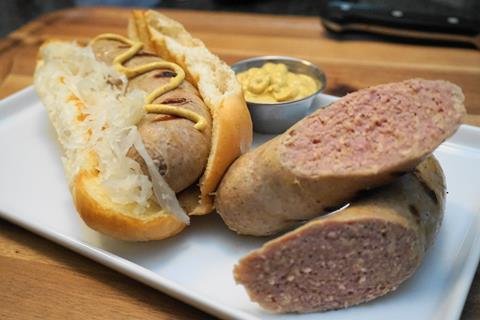 The Better Meat Co
Founded: 2018
Based: Sacramento, US
Employees: Five
Funds raised: Closed a $1.6m pre-seed in January 2019; $5m seed round opened in July.
Key investors/backers: Angel investors as well as Glenn Hickman, CEO of US eggs supplier Hickman's Family Farms.
What does it do? The Better Meat Co is an ingredients company built on one central insight: despite the noise about veganism, most people are not going to ditch meat completely. A growing number, however, are looking to cut back. This means there's a big opportunity to help carnivores reduce meat in a way that doesn't feel like punishment.
Enter the 21st century meat extender. Not the cheap stodge that's traditionally been stuffed into bargain bangers to keep costs low, but a new generation of blends made from plants, formulated to mix in with meat.
A 70:30 ratio of meat to plant protein is typical, resulting in a sausage or patty that tastes and feels just like the real thing but contains a third less meat.
Founder Paul Shapiro says: "Boosting meat with our plant protein formulas gives the consumer an all-around better product: same great taste, less saturated fat, less cholesterol, and fewer calories."
Why is it one to watch? 'Flexitarianism by stealth' is quickly gaining traction, with retailers like Tesco and Waitrose already offering lines that mix meat and veg.
The Better Meat Co takes the trend to its logical conclusion with blends that make the addition of plant protein almost imperceptible. After all, not everyone enjoys bits of carrot in their burgers.
Robert Lawson, CEO of Food Strategy Associates, believes meat extenders are an idea whose time has come. "If you can persuade meat eaters to eat less meat, meat blending gets you to lower meat consumption more rapidly," he says.
"Blended products hold great promise for reducing the reliance on animal sources of meat, here and now," agrees Brad Barbera, director of innovation at The Good Food Institute. "While some people object that animals and animal agriculture are still involved in making these products, it is important to realise that since these products can be blended into meats at levels of around 30%, that pulls almost one-third of the animal-meat demand out of the product."
Extenders could also be used to make better meats more affordable, adds consultant Mark Driscoll of Tasting the Future. "There's an opportunity to use extenders to make better meat cost comparable to standard products. That's what makes extenders one of the most exciting growth markets right now."
In the US, chicken giant Perdue Farms is now using The Better Meat Co to create nuggets that are part-meat, part-veggie. No UK plans have been announced, but Shapiro says the company is "certainly open to it".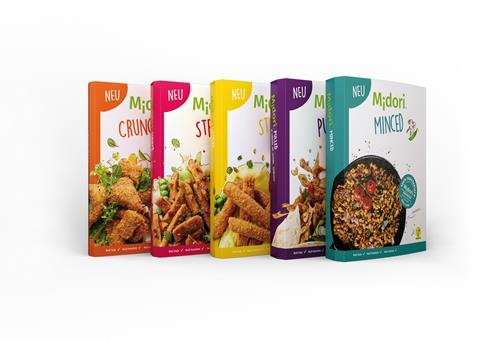 Amidori
Founded: 2015
Based: Bamberg, Germany
Employees: 100-plus
Funds raised: Roughly €40m
Key investors/backers: The Wedel family (owners of the Martin Bauer tea ingredients business), the Buse family and Pfeifer & Langen, owners of Intersnack.
What does it do? Amidori specialises in meat alternatives made from yellow peas. It has patented technology for the extrusion of pea protein isolate that allows it to create unique textures for yellow pea products, which it supplies both on a B2B basis and through its branded range. It recently secured listings with German retail chain Rewe.
Why is it one to watch? "Yellow pea is the hot protein source right now in plant proteins – and Amidori are one of the leaders in terms of development of this ingredient," says Lawson at Food Strategy Associates, which advised Amidori on its investment from Pfeifer & Langen.
With heavyweight financial backing in place, expansion into the UK is understood to be on the cards.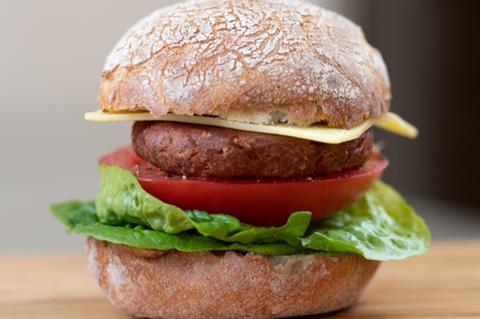 3FBio
Founded: 2015
Based: Glasgow, UK
Employees: 15
Funds raised: £6.7m from various investors; the EC awarded a €17m grant in July 2019.
Key investors/backers: The University of Strathclyde; the Scottish Investment Bank, the investment arm of Scottish Enterprise; EOS, a Scottish based investment syndicate; and DCVC, a US-based venture capital fund.
What does it do? In a word: mycoprotein. 3F Bio is a biotech company that uses fungi and large-scale fermentation to grow protein using a zero-waste process. It's currently at pilot stage and plans to be at industrial commercial scale in 2021.
Why is it one to watch? The market for mycoprotein is currently dominated by one company: Quorn. 3F Bio is planning to change that. Once it launches commercially, the startup can bring mycoprotein into categories that Quorn doesn't play in – own label and ingredients, first and foremost, but also categories such as petfood and the emerging market around meat blends and extenders. It may well end up being cheaper, too.
"As a B2B ingredient supplier, our biggest opportunity is to work with customers who have great capabilities and who will use their own expertise and recipes to create great-tasting products in their respective categories," says a spokesman.
Mycoprotein's high fibre content means it's particularly well positioned to appeal to health-conscious consumers, believes Driscoll at Tasting the Future. "There's huge growth in that market and it's an area where mycoprotein, with its high dietary fibre and low satfat content, has a natural advantage."
Lawson, a former MD at Quorn, adds: "Perhaps mycoprotein, if made available to other brand owners in North America or Europe, could push this unique British technology further than the brand owners have managed to date."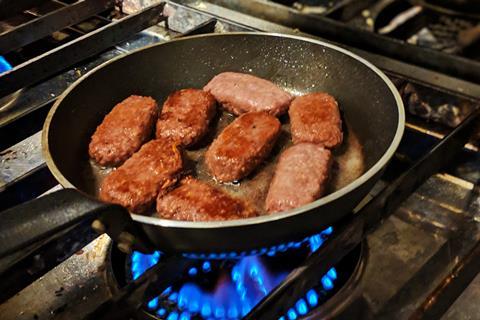 Redefine Meat
Founded: 2018
Based: Ness Ziona, Israel
Employees: 10
Funds raised: $650,000; a seed round is being finalised at the moment.
Key investors/backers: Israeli and US angel investors, including Rafi Gidron, Mitchell Presser and Arik Yaari; German foodtech investors Food Angels.
What does it do? Like others, Redefine Meat makes meat alternatives from plant-based proteins. Where it differs is in its use of 3D printing technology to create 'fake' meat, resulting in a more realistic texture, flavour and cooking experience than is possible with traditional manufacturing processes. Its 3D meat printing machines will become available commercially in 2021.
Why is it one to watch? Texture is an oft-overlooked success factor for meat alternative NPD, and the 3D printing tech used by Redefine Meat could create a step-change in the kinds of textures that can be created with plant-based proteins.
"Due to limitations in production technology, existing meat alternatives do not come close to delivering the experience of whole muscle meat products, and there is an unmet demand for substitutes that can deliver an 'easy switch' for conscious carnivores," says CEO Eshchar Ben-Shitrit.
Lawson at Food Strategy Associates agrees. "Most plant proteins are put in a big bowl and mixed together and then formed into a shape," he says. "That means they have a uniform texture for the product. 3D printing works in a different way. It builds a product layer by layer, so overall textures can be different – and more accurately replicate the textures of meat, which are often layers of muscle interspersed with layers of fat."
There remain big unanswered questions about the commercial scalability of 3D printers given their prohibitive cost right now, but Lawson sees potential in restaurants and foodservice outlets. "If the technology can be scaled, then mass production for grocery retail is also an option."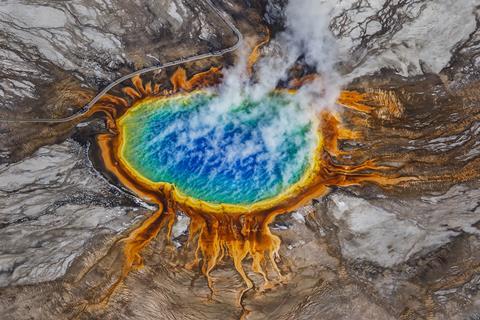 Sustainable Bioproducts
Founded: 2016
Based: Chicago, US
Employees: About 30 [LinkedIn]
Funds raised: $33m [Crunchbase]
Key investors/backers: 1955 Capital, Danone Manifesto Ventures, ADM Ventures, Breakthrough Energy Ventures
What does it do? Fermenting fungi to create edible protein. Think mycoprotein, but based on a different fungus. Sustainable Bioproducts' work started as a research project into organisms living in Yellowstone National Park's volcanic springs but quickly evolved into the development of a new fermentation technique and a quest to feed the world more sustainably.
Why is it one to watch? Since the discovery of mycoprotein in the 1960s, researchers have been on the hunt for another fungus that can be used to feed humans. Sustainable Bioproducts believes it has found just that. With a raft of blue chip backers and fmcg alumni among its senior team – former Procter & Gamble marketing director Karuna Rawal joined as chief marketing officer in July – this startup looks like it's gearing up for something big.
Barbera at The Good Food Institute says mycoprotein in general is "an extremely exciting opportunity" right now.
"Because mycoprotein forms a fibrous, meaty texture, it is receptive to being infused with flavours and fats that help to make it similar to cuts of animal-sourced meats. The fibres look like muscle fibres in whole cuts of poultry, pork or beef. Yet it can be grown extremely efficiently – no years and years of feeding an animal until it has grown enough meat to justify slaughter. In a matter of days, the mycoprotein can be grown to the point of harvest."

Julia Glotz is a freelance writer and editor. She was managing editor of The Grocer between 2014 and September 2019, and fresh foods editor between 2010 and 2014.

Julia frequently appears on radio and TV as a commentator on grocery retail and the politics of food and food sourcing, and has worked extensively on food authenticity and fraud issues. In 2013, she headed up The Grocer's coverage of the horsemeat scandal.

Prior to joining The Grocer in 2010, Julia was editor of New Media Markets, a trade publication for the TV industry. She started her career as a staff writer for The Legal 500 at publisher Legalease. @juliaglotz
View full Profile