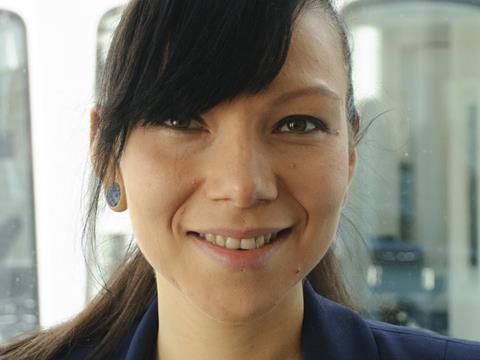 An international management student from Edinburgh's Napier University will step into the shoes of Sainsbury's CEO Mike Coupe for a day later this year, as part of an initiative to inspire millennials to become the next generation of business leaders.
Audrey Opdycke-Barnes is one of 24 students taking part in the 'CEO for a day' scheme, organised by recruitment consultancy Odgers Berndtson. Having been paired up with Coupe, she will now complete her one-day placement at Sainsbury's Holborn HQ before the end of the year.
The initiative aims to forge closer links between CEOs and emerging talent, and to offer undergraduates an opportunity to gain first-hand experience of senior management. Other UK companies involved in the scheme include Welcome Break and Domino's as well as Asos, Williams F1 and the Cabinet Office.
"All CEOs face challenges around millennials because their expectations are often very different from those of previous generations," said Odgers Berndtson chief executive Kester Scrope. "I know from my own experience of taking part in CEO for a Day that business leaders gain a fairly unique opportunity to connect personally with a talented young person whose perspective on their business is fresh, independent and often very direct."
'CEO for a Day' was first launched in 2004 and has since run globally. It first came to the UK as a pilot with 12 participants last year.