The business leaders who form the shortlist for The Grocer Cup have been focused firmly on growth…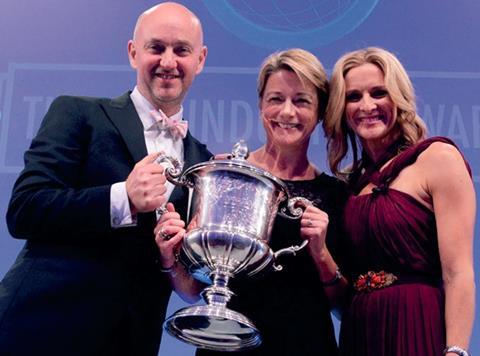 2013 winner: Fiona Dawson
President of Mars UK Fiona Dawson (centre) is pictured with TV and radio presenter Gabby Logan and Adam Leyland, editor of The Grocer. Dawson, who was the first woman to lift the crown, clinched the award after helping the confectionery company grow sales by 3.8% and boost pre-tax profits by an impressive 9%.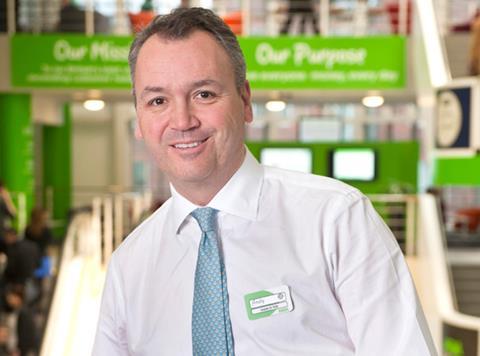 Andy Clarke
CEO, Asda
While many of his rivals are losing their heads (and their jobs), Clarke displays a Zen-like calm as he steers the grocer through tricky market conditions. His decision to invest early in KVI price cuts has helped Asda lead the big four in terms of growth.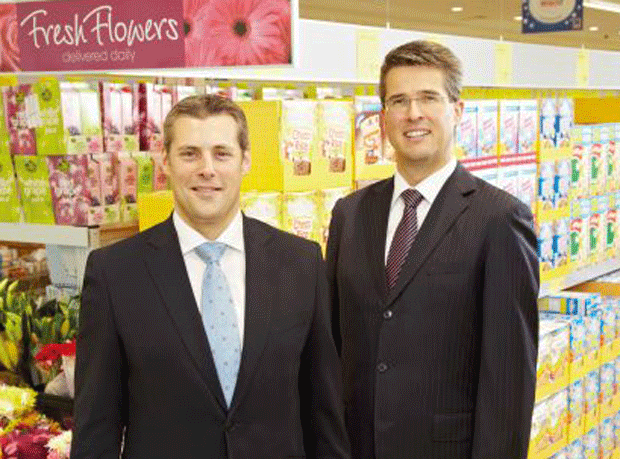 Barnes & Heini
Joint MDs, Aldi
Aldi has become an unstoppable juggernaut causing no end of headaches for the mults. Matthew Barnes and Roman Heini's mix of clever marketing, range development and quality products sold at bargain basement prices has paid off in spades.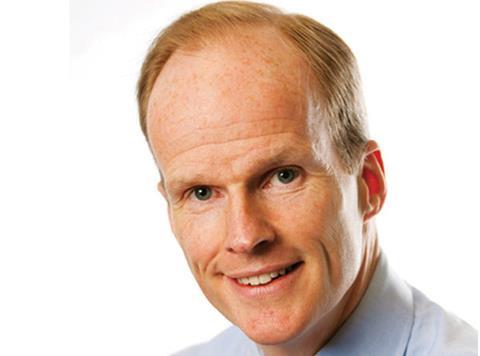 Charles Wilson
CEO, Booker
Wilson has masterminded the rapid turnaround of Makro in the past 12 months, and revealed in May the troubled wholesaler was back in profit. Booker, meanwhile, has leapfrogged P&H to become the UK's biggest wholesaler, with sales up 17.3% to £4.7bn.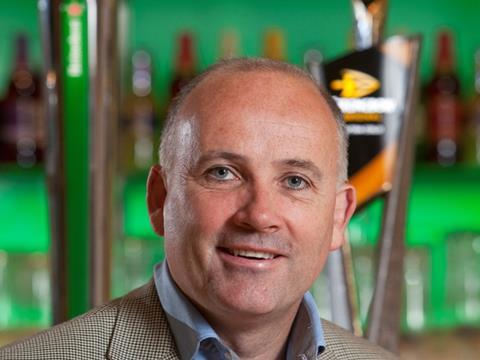 David Forde
MD, Heineken UK
NPD is key for Forde. His first 18 months as MD brought Strongbow Dark Fruit – worth £32.7m in just 10 months [Nielsen 52 w/e 26 April] – and low-abv Bulmers ciders. With £126m being invested in the brewer's UK facilities, expect a lot more.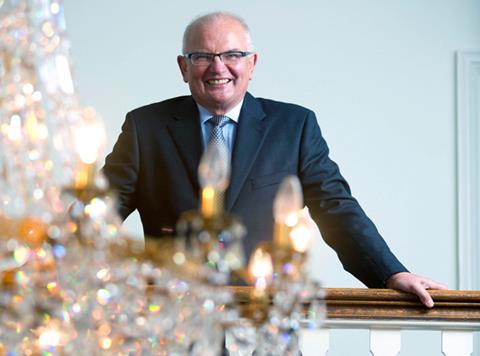 James Lancaster
CEO, McColl's
Lancaster successfully floated McColl's in February in an IPO that valued the chain at £200m. Since its City debut, sales have grown 3.6% to £442.2m and like for likes are up by 2.1%. McColl's is on track to have 1,000 c-stores and 350 CTNs by 2016.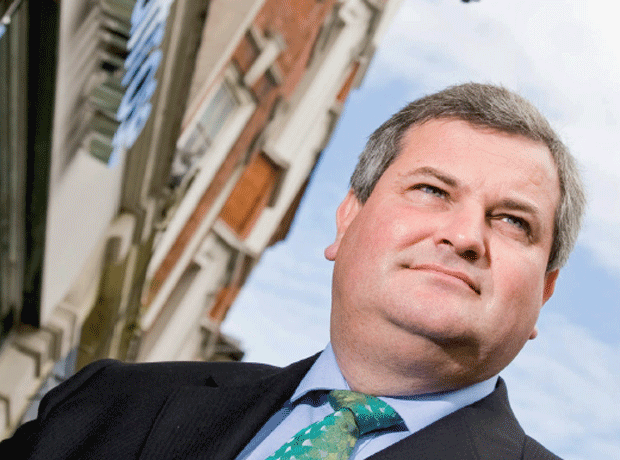 Mark Price
MD, Waitrose
Aldi has been closing in on Waitrose's market share, but the upmarket retailer continues to impress in a tough climate. Sales growth of 5.1% and profit growth of 6.1% show Price's strategy of being "everything the discounters aren't" is still paying off.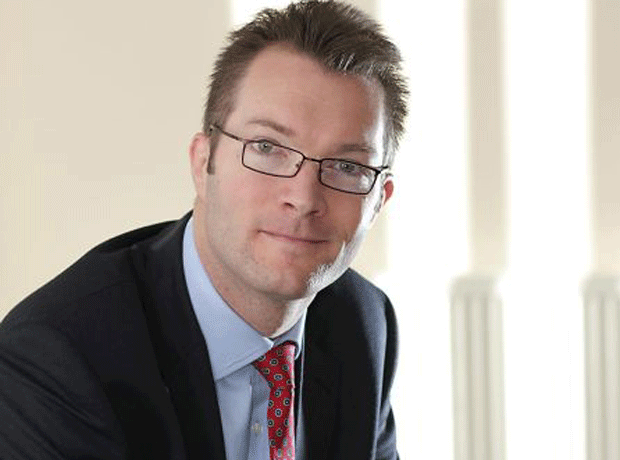 Patrick Coveney
CEO, Greencore
Coveney has led a transformation of Greencore. Through judicious acquisitions and divestments, he has focused the business on the food-to-go market and built a promising operation in the US. The share price has tripled in two years to 250p.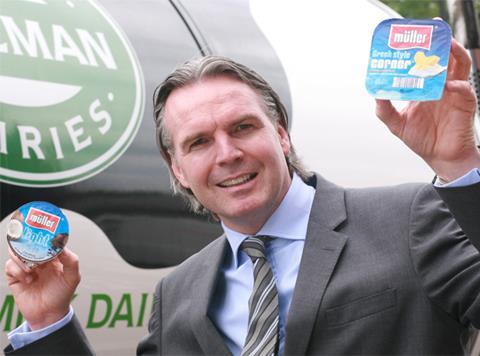 Ronald Kers
CEO, Müller UK & Ireland
Since taking the helm of Müller UK & Ireland in 2012, the Dutchman has overseen the integration of the Wiseman milk business and secured a remarkable turnaround in the fortunes of the Müller brand portfolio. In 2015 he takes over as CEO of Müller Group.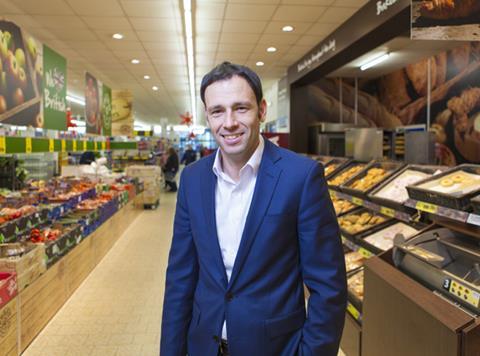 Ronny Gottschlich
MD, Lidl
Record market share (3.6%) and sales topping the £3.3bn mark clearly aren't enough for Anglophile Gottschlich. He is poised to invest £220m this year and £300m next year to fuel an aggressive store opening programme for the discounter .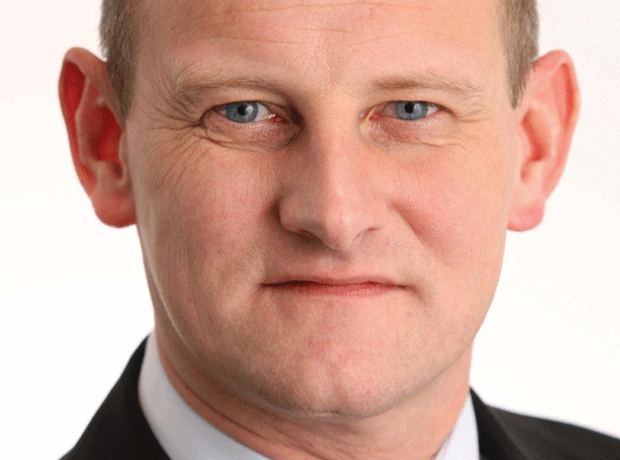 Steve Rowe
Exec director, food, M&S
Since taking charge of food in 2012, Rowe has made a huge impact. The number of stores stocking the full catalogue rose from zero to 70 in his first year. He's also been praised for making the business more agile and simplifying decision making.
Voting for The Grocer Cup 2014 is now closed. The winner will be announced in October.