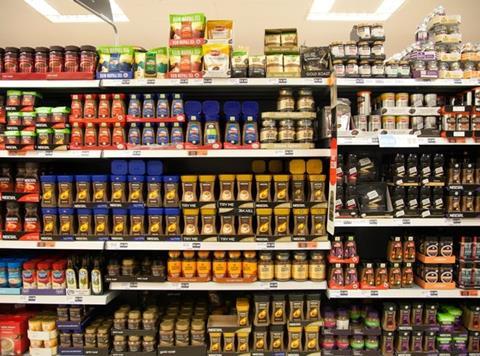 Supermarket price deflation has eased back to its lowest level in almost two years as the post-Brexit slump in the pound continues to generate upward pressure on shelf prices.

The Grocer Price Index, collated by Brand View from over 60,000 individual SKUs across the big four, moved to -1.41% year on year in the month to 1 December, having been -1.71% the previous month.
That level of annual price falls is the lowest since the month to 1 January 2015, when Christmas prices in 2014 were 1.3% down year-on-year.
The overall GPI figure again illustrates a marked but gradual easing of deflation since it hit -3.1% in the month to 1 June 2016 - the last GPI before the seismic Brexit vote in late June.
The lessening of price cuts over recent months is shared by each of the big four. Sainsbury's moved back to being the biggest year-on-year price cutter this month, with its annual deflation edging back out to -1.75% from -1.6% last month, while Asda's prices fell the least of the big four at -1.2% and all are reporting notably lower annual price cuts since the summer.

Inflationary pressures were most clearly seen at Waitrose, which is not included in the overall GPI calculations. Its prices fell by just 0.2% year on year, having been -2.1% in the month to 1 August 2016.

However, the grocery market remains some way from moving back into inflationary territory. The overall price of goods is currently 1.7% lower than in the last GPI before the Brexit vote.

Of the 14 categories in the GPI, only baby goods showed annual inflation this month (+2.5%), mirroring the trend in the month to 1 November 2016. Month-on-month prices fell another 0.2% last month, though nine categories showed small price rises, led by bakery and soft drinks, both up 1.4%.

The true inflationary picture is only likely to emerge in the new year - as prices are traditionally lower at Christmas amid festive promos - with fresh foods most likely to be hit first.
Fruit and veg prices are 2.5% down year-on-year, versus a 12-month average of -2.1%. Meat, fish and poultry prices are 2.9% down year-on-year, versus a 12-month average of -3.9%, driven by Tesco's Farm brands launch in March.