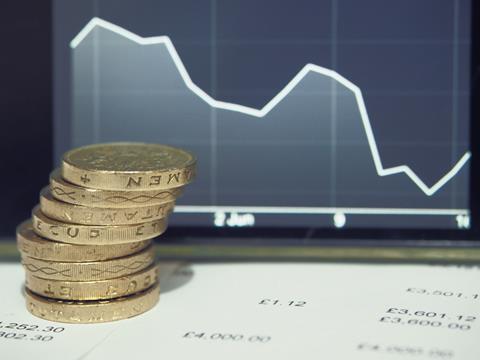 The endemic deflation that has hit sales growth across the grocery industry ended last month after more than two-and-a-half years of falling prices.

The Grocer Price Index, collated by Brand View from more than 60,000 SKUs, found that prices across the big four in the month to 1 February were the same as they were in the corresponding month last year. This marks the first time year-on-year grocery prices have not fallen for 32 months.

The wiping out of supermarket deflation represents a dramatic turnaround since the summer of 2016, when industry deflation peaked at -3.1% in the month to 1 June 2016.

That record level of GPI deflation was recorded in the final monthly calculation before June's vote for the UK to leave the EU and the subsequent plunge in the pound.

Despite the disappearance of deflation, most categories are still experiencing lower year-on-year prices, with just five of the GPI's 16 categories showing price inflation over the past 12 months.

The biggest inflationary pressures have come from baby goods (up 1.4%), the largest GPI category dry grocery (1.2%), and chilled (1.1%). Notably, meat, fish & poultry moved back into annual inflation during the period (0.2%) just three months after recording annual deflation of 4.8%.

Only soft drinks and deli remain in significant annual deflation (2.7% and 2.6% respectively), but soft drinks prices were down 5% year on year just three months ago and deli price falls are also contracting.

Overall prices were up 1% on a month-on-month basis, with alcohol and soft drinks prices in particular both up 3.1% in just a single month.

Three of the big four supermarkets now have higher prices year on year. Morrisons' 0.7% overall price rise was the highest of the three, followed by Sainsbury's at 0.4% and Asda at 0.3%.

Tesco looks to be fighting back against inflationary pressures the hardest as it bucked the trend, with its prices still down 1% year on year.

Waitrose also showed its first yearly price increases since mid-2014, with annual prices rising 0.6% during the period.

The post-Brexit inflationary pressures seem to be intensifying some eight months after the vote to leave the EU.

Although the pound has now largely stabilised against the dollar and recovered slightly against the euro in recent months, suppliers' currency hedging positions are unwinding and the industry is finally having to pass on the cost of ­rising input prices.

The 0.9 percentage point ­contraction in the GPI's overall deflation figure recorded in the month to 1 February is by some margin the biggest monthly movement since Brexit, with the 0.5 percentage point contraction during the month to 1 January 2017 the second-highest.