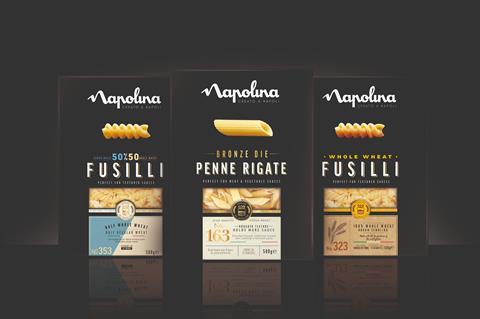 Waitrose has quietly delisted Napolina's entire range of pasta.
All eight of the brand's pasta SKUs which were stocked by the retailer have disappeared from its shelves over recent weeks, Edge by Ascential data reveals – though Waitrose is still stocking two of its non-pasta SKUs: pizza bases and chickpeas [52 w/e 12 August 2020].
A Napolina spokesman confirmed the pasta range had exited Waitrose, but stressed "we look forward to continuing our relationship with the retailer".
"Napolina is the UK's number-one Italian cooking brand, and category evidence shows that our pasta range continues to perform strongly."
A Waitrose spokeswoman said the retailer had stopped stocking Napolina in April "after a range review last year to ensure it's absolutely right for our customers, removing duplication and differentiating from competitor ranges".
Napolina wasn't the only brand to face Waitrose's axe. Posh Italian brand Delverde, which also supplies pasta, has disappeared from its shelves as well, although Waitrose said it was only stocked as a temporary listing.
"We stocked six Delverde lines temporarily on a fixed volume basis to help with demand during the peak of the pandemic," said the Waitrose spokeswoman. The Grocer has attempted to reach Delverde for comment.
Napolina has spent past months building its range outside traditional dried pasta. April saw a range of frozen pasta and sauces, which it claimed was a UK first. Exclusive into Iceland, the pastas can be boiled from frozen and the sauces need heating in a pan.
That same month it also launched a quartet of canned grains and pulses – quinoa, chickpeas, red kidney beans and cannellini beans – which it billed as having the potential to tap the flexitarian trend.