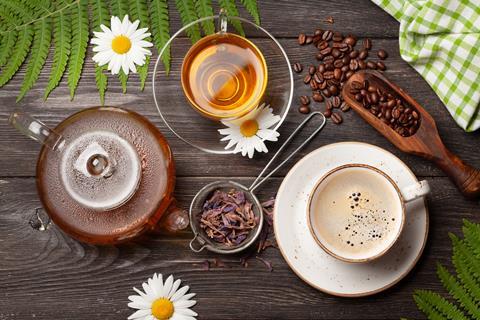 Whether it's a comforting cuppa, a boost of caffeine to start the day or a healthy infusion to aid wellbeing goals, the love of a hot beverage is embedded in the nation's psyche.
Now, as hybrid working booms, suppliers' eyes are turned towards the at-home opportunity, despite the recent resurgence of out-of-home drinks post-Covid. At-home is predicted to be the major competition ground for different styles of hot drinks and cold brews in the UK over 2023 as inflationary pressures bite.
Discover how hybrid working and inflation are having a significant influence on options within the hot beverages and cold brew category.
This is an advertising supplement brought to you by The Grocer.
Company: The Grocer
Format: PDF
Length: 28 pages
Type: White Paper
The Grocer may use your contact data to keep you informed of its products and services by email. You can withdraw your marketing consent at any time by clicking the unsubscribe link in such email or by sending an email to dataprivacy@wrbm.com. More information on our processing can be found in our Privacy Notice. By submitting this form, you acknowledge that you have read and understand our Privacy Notice