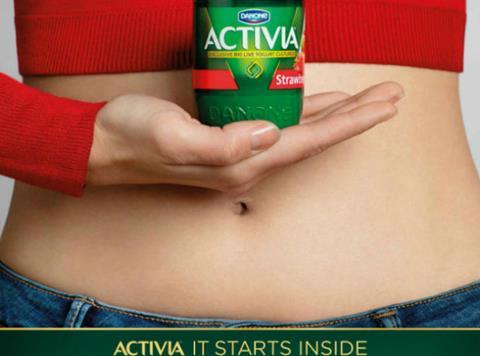 Activia has kicked off the new year with a "heavyweight" £3m advertising campaign, featuring the tagline 'it starts inside'.

TV adverts, outdoor advertising and in-store activation initiatives launched on 1 January, highlighting the importance of digestive wellbeing as the brand targets consumers aiming to improve their diets. The new tagline is a "fresh, modern execution of Activia's messaging around making the products part of a balanced diet that supports gut health," said a spokeswoman.

The Danone-owned brand has also invested in 10 short clips targeting consumer groups identified on Facebook, including young professionals and busy parents.

"As many consumers are trying to get back on track in terms of their eating habits in January, they don't want to restrict themselves or compromise on taste and enjoyment," said Ceyda Tort Turgay, senior brand manager for Activia.

"The new campaign speaks to consumers as they embrace the 'new year, new you' mindset, raising brand awareness and reminding shoppers that Activia can be a delicious element of a healthy, balanced diet."
The campaign comes a year and a half after a faltering big-budget revamp of the brand by Danone, using the tagline 'Live InSync', which the dairy giant conceded had delivered "below expectations".