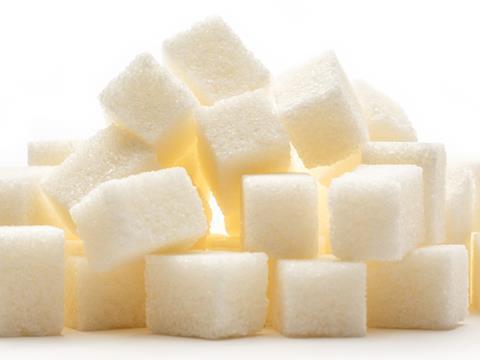 Health campaigners today accused the food and drink industry of successfully lobbying to blunt government plans for sugar reduction targets and claimed David Cameron's much delayed Childhood Obesity Strategy faced being "seriously eroded" even before it saw the light of day.

Action on Sugar said "multiple sources" close to the government had suggested ministers were set to announce plans for a target of a 20% reduction in sugar across key product categories when the strategy eventually comes out.

The proposals would fall well below the 50% reductions being called for by AOS, and it also claims that ministers have decided to reject a call from campaigners and from the BRC for the targets to be made mandatory in favour of a voluntary approach.

"David Cameron has the opportunity to make the UK the first country in the world to prevent obesity and type 2 diabetes but he has to be decisive with the soft drink and food industry and stick to a more effective and ambitious policy," said AOS chair Professor MacGregor.

"From what we are hearing, his plan will have little effect on childhood or adult obesity and type 2 diabetes - a tragedy for the UK."

The BRC has previously said it would refuse to back targets unless they were made mandatory and AOS claimed the stance was also supported by many suppliers.

"Over the course of the last few months we have had many meetings with the branded section of the food industry and many of those would much prefer to have a mandated or regulated system, as the voluntary system does not give them the level playing field that is essential for reformulation," said MacGregor.

However, he said not only had AOS been led to believe the government had rejected the idea of mandatory targets but it expected other measures to be half-hearted.

"It would also appear that there are only likely to be minor restrictions in marketing of foods and drinks high in sugar, salt and saturated fat to children.

"The food industry has a brilliant record of evading these types of marketing restrictions and it is likely to have little effect on the widespread marketing of foods targeted at both children and their parents."

The claims come after a report by the Obesity Health Alliance claimed that more than 7.6 million new cases of disease linked to being overweight or obese could be diagnosed in the UK during the next 20 years.

A leading food industry source denied that companies had already agreed on a compromise deal over sugar reduction targets, although agreed that targets were expected to be a key part of the strategy when it came out.

However, both AOS and the industry have agreed that the strategy could face even more delays if voters vote in favour of Brexit, which could see Cameron out of office and his obesity plans going with him.
FDF director general Ian Wright said the food and drink industry had been working in partnership with government for several years to ensure to tackle obesity.
"As the government finalises its childhood obesity strategy we have been making a clear case in support of a range of policy interventions that can have the maximum impact in the shortest time," he explained.
"Britain's producers have virtually eradicated artificial trans fats in products, have markedly lowered salt, and are working to reduce calories from sugar and fat. We're committed to doing more and expect to see reformulation and portion control, considered by leading experts1 to be the most effective tools to tackle obesity, in government's forthcoming strategy.
Britain's food and drink brands support the tightening of current advertising code which would ensure that ads for HFSS foods and drinks are not targeted at under-16s in any medium, including online. This voluntary action brings online restrictions into line with those already around children's TV programmes."