The Great British Diet is facing seismic change. Even before the Scientific Advisory Committee on Nutrition, which advises the government on health issues, called on the nation's sugar consumption to be slashed in half on 17 July, pressure had been mounting on Brits to curb their sweet tooth.

Now, modelling by the British Nutrition Foundation suggests hitting the SACN target, which states a maximum of 5% of people's daily calorie intake should come from sugar, down from 10%, would require turning sugar-added fizzy drinks, confectionery and cakes into rare luxuries rather than everyday treats.

And that's not all. Given the sugar content in many foods, meeting the 5% recommendation would require dietary change across the board. Experts claim achieving the target of reducing sugar intake to 25g a day for women (5-6 tsp) and 35g (7-8 tsp) for men (the same amount contained in a single can of regular soft drink) will require a bigger shift in diets than that achieved by the world-leading salt reduction strategy pioneered in the UK in 2007.

Most Brits, across all ages, already fail to meet the current recommendation of 10%, so it's little surprise the new 5% sugar target was dismissed by the industry as being from "cloud cuckoo land".

But even if the SACN target doesn't stick, retailers and food & drink manufacturers are under enormous pressure to help consumers make less sugary choices - primarily by reformulating their products using sugar alternatives. So how big is the reformulation challenge? What are the sugar alternatives available to manufacturers and how do they compare? And how can products be reformulated in a way that keeps consumers' taste buds happy?

Soft drinks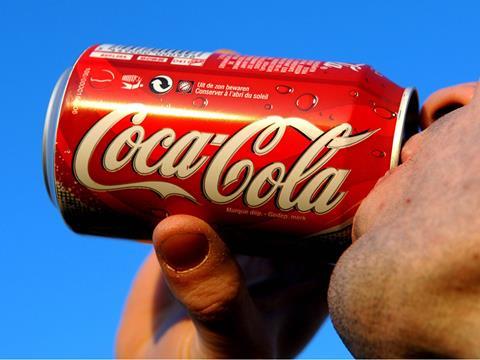 Soft drinks have emerged as an early battle front in the war on sugar. The BMA has called for a tax on sugary fizzy drinks and, in July, Tesco announced it would clear its shelves of sugary drinks targeted at kids, with household names such as Ribena and Capri-Sun in the firing line, prompting the infamous Ribenagate backlash.
As a result, soft drinks suppliers are at the vanguard of sugar reduction. Sugars in soft drinks have fallen 8.3% since April 2012, according to Kantar Worldpanel. That's "by far the most" progress by any sector on sugar reduction, says Dr Glenys Jones, research lead at the Association for Nutrition. "Virtually half of all the carbonated drinks sold in the UK are now low or no-calorie, with the figure almost 75% for squashes and cordials," she says.
Other sectors know it won't be long until the spotlight falls on them, too. Soft drinks and fruit juice make up 30% of sugar intake for four to 10-year-olds, says SACN, but a further 29% comes from biscuits, cakes and cereals, with 22% from confectionery, table sugar and sweet spreads, and 12% from dairy desserts.
"There will be plenty of people in the food industry looking at what is happening to the soft drinks industry and wondering how much longer they can get away without doing much more on reformulation," says one leading industry source.
Big challenge
The main sweeteners in the war on sugar
Global Intense Sweeteners Market by Type
Value (USDm), % share, Volume (tonnes), % share
Sucralose: 445, 34, 4,500 4
Aspartame: 290, 23, 14,500, 13
Cyclamate: 140, 11, 58,000, 51
Saccharin: 140, 11, 20,500, 18
Acesulfame: 130, 10, 12,500, 11
Stevia*: 130, 10, 3,200, 3
Neotame: 18, 1, 29, Neg.
Total: 1,293, 100, 113,229, 100
*Note: stevia data refers to sales of crude extract and refined products
Source: Leatherhead Food Research, relating to y/e 2013
The upshot is that reformulation has become the "biggest single challenge for the majority of food and drink manufacturers" says Jenny Arthur, director of nutrition and innovation at Leatherhead Food Research.
This situation is amplified by the "multifunctional properties produced by sugar", she adds. "Because of the various properties it offers, replacing sugar has a dramatic effect on the product characteristics and behaviour over its shelf life."
So the challenge laid down by SACN is "less straightforward than the previous call to remove salt from the food supply" warns freelance dietician Dr Carrie Ruxton. "Certainly the British public will need to get used to less sweetness in their diet."
Convincing them to swallow this bitter pill won't be easy, fears Professor Jack Winkler, emeritus professor of nutrition policy at London Metropolitan University.
"We've been trying to change the nation's diet for 30 years and we have failed," he says. "And I say that with real sadness, because it's my generation of nutritionists that has failed, but look at the evidence. SACN's report is a document by nutritionists for nutritionists. With 60% of the population overweight, most people are just not interested in it. It's something that nutritionists don't like to hear, but it's true."

The conclusion, believes Winkler, is that if people "will not choose the foods that they should be eating we have to reformulate the food they are prepared to eat".
And that means "going much further" on the use of sweeteners, on a scale never seen before.

Sweeteners are controversial too
Typical total sugars content of some common foods
Food/drink, Portion size, Sugar (g per portion)
Sugar sweetened drink, 330ml, 35.0
Caramel chocolate bar, 49g, 30.0
Banana, 120g, 25.2
Pure orange juice (from concentrate) 150ml, 16.0
Royal Gala apple, 100g, 11.8
Strawberry jam, 23g, 11.2
Frosted cornflakes, 30g, 11.0
Blackcurrant squash, 250ml, 11.0
Bolognaise sauce, 125g, 7.0
Vegetable soup, 200g, 6.5
BBQ sauce, 15g, 3.8
Source: Leatherhead
The trouble is, as bad a reputation as sugar has, artificial substitutes are equally controversial, even if hundreds of thousands of tonnes are used by the food and drink industry every year (see table, over).

Saccharin, for instance, was discovered in 1879, but in the 1970s scientists discovered a link between saccharin and cancer in lab rats, and a warning was slapped on products. However, a link to cancer in humans was never proven, and it was removed from the Environmental Protection Agency's list of hazardous substances in 2010.

Today it's a relatively low-cost sweetener on account of what Arthur says is its "poor taste profile. Usage of saccharin within the world food and drinks industry is generally limited to lower-end products."

Or there is aspartame, discovered in 1965,and the key ingredient in NutraSweet, once owned by Monsanto, which sold it in 2000. Aspartame has been linked with a wide range of unwanted side effects ranging from premature births to cancer.

However, it has been given a clean bill of health by EFSA and features in over 6,000 food and beverage products worldwide, according to Arthur.

EFSA has also given the green light to sweeteners like sorbitol and xylitol - the latter is even dispensed in primary schools in Finland for children as it's considered good for teeth.

Other popular sweeteners include sucralose, which is used in leading soft drinks like Diet Coke and Pepsi, and non-carbonated soft drinks including Tropicana. It also accounts for 40% of the US market for table-top sweeteners. And acesulfame K is used in over 90 countries, almost exclusively in tandem with other sweeteners like aspartame and sucralose, in order to produce a "more palatable" taste, says Arthur.

In short, they are everywhere and have been for decades, often blended together to boost potency. Yet sweeteners "can't seem to shake off safety concerns" says journalist and author of Swallow This, Joanna Blythman. "Studies have linked consumption to a variety of negative health effects like migraines, epilepsy, premature birth and brain cancer."

She claims a further problem is a "growing body of evidence" that suggests that despite the absence of calories, they don't help control weight. "Several large-scale studies have found a positive correlation between artificial sweetener use and weight gain. For me, sweeteners are definitely a case of out of the frying pan into the fire. They wreak havoc with our appetite-regulating hormones, leptin and ghrelin, making us more liable to overeat. So although we choose the diet drink, it could leave us craving a doughnut."
When the public go purple over changing brands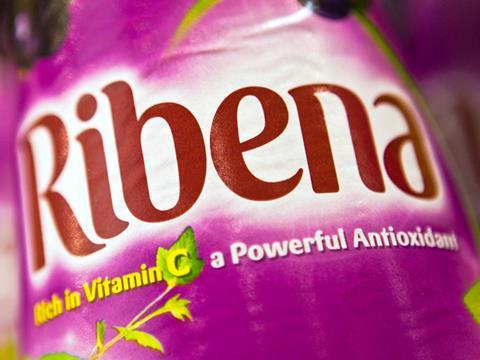 The Ribenagate saga following The Grocer's revelation of Tesco dumping sugar-added kids juice drinks in time for the back-to-school period contains salutary lessons for companies looking at reformulation, experts claim.
While Tesco's move, which followed its publication of a 10-point plan to tackle obesity in November 2013, was warmly welcomed by health experts and a number of soft drinks suppliers, the retailer found itself at the centre of a storm once the news went viral on social media.
This despite the fact only Ribena lunchbox cartons for kids were affected. "I was gonna buy a Ribena but Tesco don't sell it cos it causes obesity so I guess I'll have a coke, fags and wotsits cos they must be fine," read one representative tweet.
In light of the strength of public feeling over iconic grocery brands, Professor Jack Winkler says he believes one of the keys to reformulation successful is for it to be done under the radar. "I believe there has been a lot of reformulation not recognised by the public, scientists or industry. A number of companies have made changes but they are not shouting about it."
Professor Winkler points to the example of Heinz, which began reformulating its baked bean products back in 1986 and "have been doing it ever since. If people tried the old formula I know it would be a shock," he says.
However, Winkler says there is a big debate in the industry over whether or not to make reformulation claims part of marketing strategy. "Reformulation is not a cheap job. Some people ask themselves why the hell should I spend all this money and then not make a claim?"
Public Health England is pushing the government to force supermarkets to sign up to measures including a commitment to offer a minimum level of price and loyalty promotions behind healthier options, banning cartoon characters on HFSS foods and agreeing to a new code restricting their promotion online.
But with countless products associated with iconic cartoon characters and the public's hostility to the 'nanny state', some believe the DH will want to tread with caution.
Stevia and monk fruit
With the ongoing controversy in mind, suppliers have increasingly turned away from artificial sweeteners towards natural sugar alternatives.
"Some consumers are happy to use aspartame and sucralose and are happy with the taste," says scientific consultant Dr Margaret Ashwell. "As the understanding of stevia taste synergies progresses, reduction [of sugar] levels keeps deepening and the number of categories expanding. In turn, this is generating more high-profile launches."
Coca-Cola Enterprises has spent 9% of overall spend promoting the stevia-sweetened Coca-Cola Life since its launch a year ago, despite it only accounting for 1% of sales, believing in its potential to tackle sugar reduction and demand for natural products in one hit.
"Stevia has been one of the biggest breakthroughs," says Dr Jones. "It's provided companies with a natural sweetener for products where there has been resistance to artificial sweeteners. Having Coca-Cola reformulate shows there is consumer demand for these products."
Another natural alternative, monk fruit, is also getting scientists excited. Used in Asia for hundreds of years, in concentrated powdered form it's 200 times sweeter than sugar. And it's already being used by Yoplait, Nestlé, Starbucks, Chobani and Dole.
In June, the Monk Fruit Corporation, the first company to have patents granted for commercial monk fruit extract, announced it had doubled its supply of monk fruit for the 2015 harvest in order to meet rapidly growing demand. It says US product launches using monk fruit have nearly doubled in the first four months of 2015 compared with the same period last year, building on strong growth in 2014 when new product launches increased by 75% as against 2013.
"Monk fruit products are better than stevia because they are better tasting and do not have the bitterness associated with stevia," says a spokesman.
This increasing popularity of natural sweeteners among manufacturers comes despite the fact they cost significantly more than artificial sweeteners - and high-purity stevia costs more than sugar itself. According to LMC International, in 2014 saccharin traded at 5% of the price of sugar and aspartame at 15%. But high-purity stevia, which LMC International says is the grade used by large bottlers and food manufacturers, trades at about 155% the price of sugar.
A spokesman for the Monk Fruit Corp says although monk fruit is "a little more expensive than stevia", people are using it more because of the "better taste" and that product labelling is more appealing because "fruit-sourced ingredients are preferred by some customers and in some applications".
Overall, Arthur suggests that despite being relatively cheaper, old favourites like saccharin and aspartame are on a "downward trend" across a number of categories and natural sweeteners like stevia will continue to rise as "consumer familiarity" increases. Arthur says in the US, data from Cargill shows over 50 million households now purchase products sweetened with stevia.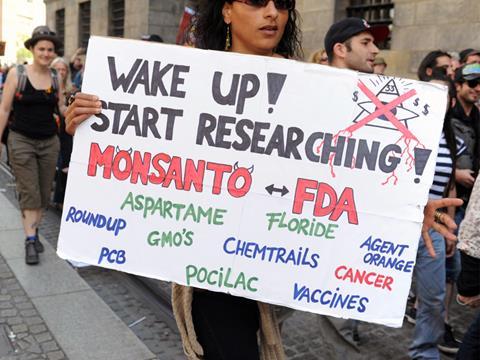 Innovative approach
Sweeteners aside, other methods are being explored in the rush to reformulate. In July, the Biotechnology and Biological Sciences Research Council (BBSRC) and the Medical Research Council (MRC), backed by a consortium of 14 leading food and drink companies, including Coca-Cola, Mondelez, Sainsbury's and Unilever, announced £3.7m of funding into a raft of novel research projects aimed at reducing sugar intake.
Innovative approaches will include encapsulating sugar in a starch-based shell that breaks down when brought into contact with saliva, thus releasing high concentrations of salt or sugar close to taste receptors in the mouth - delivering a potent hit of sugary or salty taste even if the amount of sugar or salt has been cut.
Meanwhile, scientists at Leatherhead have produced evidence to show that changing the crystal shape, size and density of sugar products can allow them to retain a sugary taste while requiring drastically reduced amounts.
Yet as trailblazing as it is, such impressive technology can seem far removed from the reality of the obesity crisis, says Professor Graham MacGregor, professor of cardiovascular medicine at the Wolfson Institute, Queen Mary University of London, chairman of Action on Sugar and one of the chief drivers of the salt reduction programme in his work with Consensus Action Against Salt (CASH).
He says his inspiration for the war on sugar came from visiting council estates near the hospital where he was a heart surgeon.
"When you visit these places it is truly shocking. Everyone is obese. It's the sort of place that some of the middle-class people in the food industry who accuse me of a bonkers crusade just never visit. It's very hard to get through to people on the breadline that what they are eating is killing them."
The great thing about reformulation, argues MacGregor, is that it's a "very good way of reducing sugar intake without the public being involved. That's why it's such a powerful way of reducing sugar. We are very supportive of what the likes of Tesco are doing, but the fact is we can only go so far by removing products. And you can't just go round banning soft drinks. There would be riots in the streets."
There wasn't a riot when The Grocer revealed Tesco's plans to delist some Ribena SKUs, but the news became the number one trending topic on Twitter and splashed across the national newspapers, with the UK apparently scandalised by the very idea.
Yet while the majority of the public are up in arms, scientists from the industry and the health lobby are agreed that 'choice editing' and reformulation is a key priority. Although they are also agreed it's a far more complex scenario than one lump or two. And the ongoing war on sugar, from ambitious and controversial targets to the endless furore over sweeteners, would suggest they are right about that, too.
How suppliers have taken sugar out
Britvic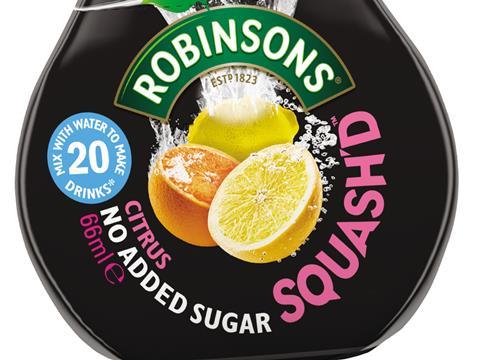 Britvic's move to only produce Robinsons No Added Sugar squash will remove 6.9 billion calories from the UK soft drinks market. The supplier is achieving this by using a combination of saccharin and aspartame or acesulfame K and sucralose
Coca-Cola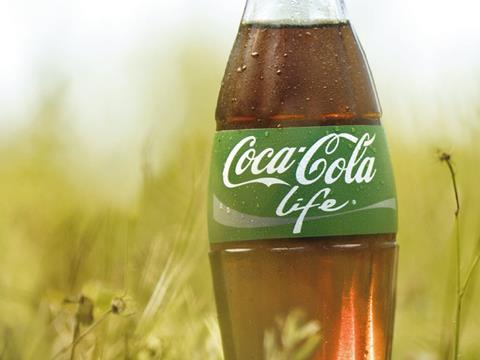 Between 2012 and 2014, Coca-Cola GB reduced the average calories per litre in fizzy drinks by 5.3% using stevia, and increased marketing investment in no-sugar, no-calorie colas by 52%. It also invested £15m in reformulating its most popular brands
Nestlé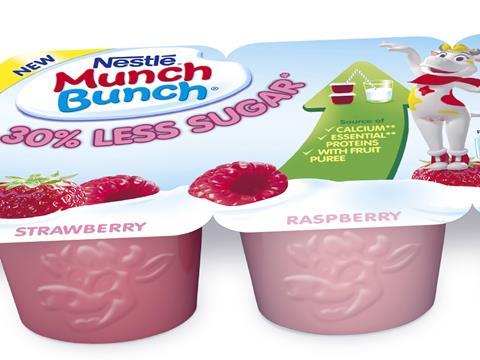 Lactalis Nestlé launched Munch Bunch 30% Less Sugar in 2015, the only reduced-sugar fruit fromage frais with 16% fewer calories than standard. It didn't use any sweeteners but says it cut the amount of added sugar in the fromage frais base
Heinz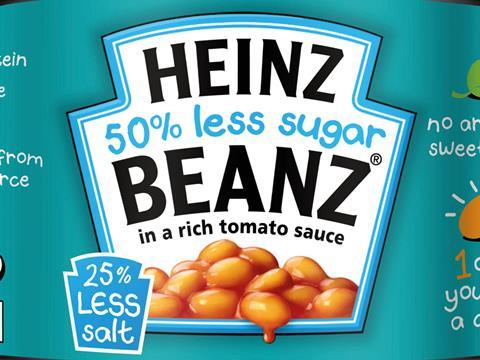 Heinz has been slashing sugar from ketchup and beans using stevia, and also used it for a new range of soups called Balance in July, with the classic Cream of Tomato variety having 30% less sugar than the regular version