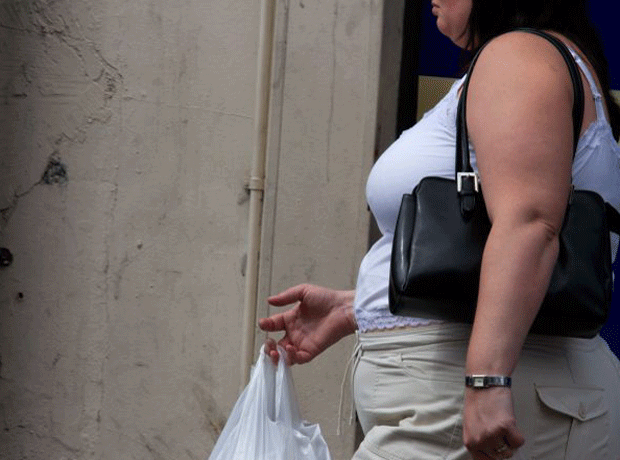 Taxes should be extended to foods high in sugar as well as soft drinks, according to a major new study, which found more than one in 10 men and one in seven women across the globe are obese.

The research, by scientists at Imperial College London, is claimed to be the world's biggest obesity study. It also called for government to take measures to reduce the price of healthy food compared with unhealthy food.

The WHO-backed study, published in the journal The Lancet, calculated and compared BMI among nearly 20 million adult men and women from 1975 to 2014 and revealed that in four decades global obesity among men has tripled - from 3.2% in 1975 to 10.8%.

Obesity among women, meanwhile, has more than doubled, from 6.4% in 1975 to 14.9% in 2014.

With 266 million obese men and 375 million obese women in the world in 2014, the researchers said the world's population had become heavier by about 1.5kg in each subsequent decade since 1975.

In addition, 2.3% of the world's men, and 5% of the world's women, are now classed as severely obese. This is defined as a BMI of over 35kg/m2.

Globally, the UK ranked with the 42nd highest BMI for men and 67th highest for women.

Men in the UK had the 10th highest BMI in Europe and women the third highest in Europe, according to the study.

The findings showed more obese men and women now live in China than the US. However, the US still has the highest number of severely obese men and women in the world.

The researchers predicted if these global trends continue, by 2025 18% of the world's men and 21% of women will be obese. They warned reaching the WHO global obesity target (which aims for no rise in obesity above 2010 levels by 2025) would be close to impossible.

"The number of people across the globe whose weight poses a serious threat to their health is greater than ever before," said lead author Professor Majid Ezzati.

"And this epidemic of severe obesity is too extensive to be tackled with medications such as blood pressure-lowering drugs or diabetes treatments alone, or with a few extra bike lanes. We need co-ordinated global initiatives - such as looking at the price of healthy food compared to unhealthy food, or taxing high sugar and highly processed foods - to tackle this crisis. We hope these findings create an imperative to shift responsibility from the individual to governments."

The report comes with the hugely delayed government Childhood Obesity Strategy set to consider calls from Public Health England for ministers to increase the price of high sugar products by taxation, such as that already announced by chancellor George Osborne for added-sugar soft drinks.