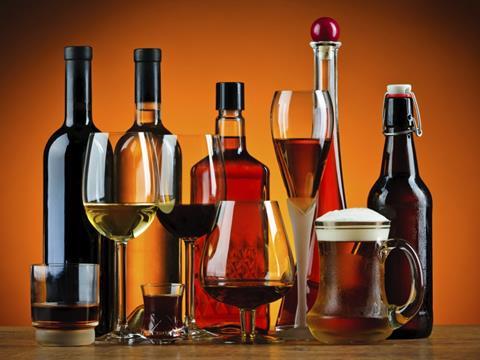 Drinks industry leaders will resist plans for compulsory calorie labeling of calories on alcohol products, by arguing that information would be better used online or on smartphone apps rather than on bottles and cans.
On Tuesday MEPs on the health committee voted overwhelmingly in favour of the European Commission drawing up plans for new regulations by 2016 at the latest, in a move welcomed by health campaigners.
The committee called for the EC to "immediately begin work on the new EU Alcohol Strategy" and said that the calorie content of alcoholic beverages should be "clearly labelled as soon as possible"
The move will pile pressure on drinks companies to follow the lead of Diageo, which announced in March it would start displaying calories on all its products.
However, UK drinks bodies warned the plans could cause confusion among customers and are pushing for any compulsory labelling to be digital only.
"Our industry believes strongly in providing clear information to consumers, including providing information on calorie content," said Miles Beale, CEO of the Wine and Spirit Trade Association (WSTA)
"In fact, the drinks industry has led the way on providing information voluntarily in the UK, be that alcohol content or pregnancy warnings," added Beale.
"But providing the right consumer information is a real challenge. For example, do consumers want calorie information per unit, per serving or per container? Alcohol units differ across the EU and daily alcohol intake recommendations are different for men and for women.
"Even if we could decide easily, consumers consume information and products in different ways. The best way of providing consumer information would probably be online - and accessed via smart phones."
A spokesman for the Portman Group added: "A number of drinks companies and retailers are already taking voluntary action when it comes to calorie labels.
"But we live in a digital age and should be thinking innovatively about how people access information, not just focusing on product labels which are limited in size and space."
Industry experts predict that the EC move will become embroiled in a long battle with suppliers, which could mean any system takes months, or even years to introduce.
The committee called for a "specific focus" on alcohol consumption by minors as well as compulsory EU-wide labelling warnings against drink driving, and drinking while pregnant.
It also called on states to better inform consumers "about the cultural values of responsible alcohol consumption, the positive impact on health of moderate alcohol consumption and its compatibility with a healthy and balanced lifestyle".
In March Diageo become the first alcohol company to commit start providing "per typical serve" information on alcohol content and nutrition-including calories-on its products.
It is bringing in labels on pack and has already won approval in the US for a new "serving facts" panel which will feature on all its products.