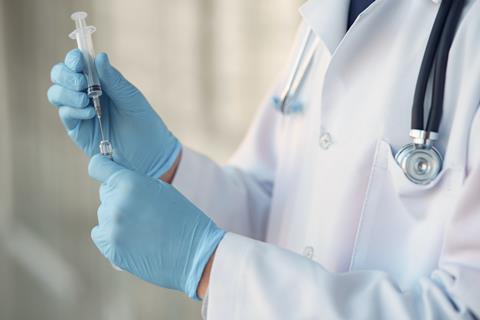 In January, Pimlico Plumbers became one of the first UK employers to publicly announce plans to force its employees to have the Covid-19 vaccine, opening a wider debate about employee rights. So what do supermarkets and food manufacturers need to consider when developing their own vaccine policy?
In America, the US Centre for Disease Control recently confirmed that the next phase of the US's mass vaccination programme will prioritise essential workers, including those in the food and agricultural industries, as well as grocery store workers. In the UK, such provisions have not been announced, but there are growing fears from trade unions and industry representatives that Covid-19 could continue to disrupt food production and supply.
All companies have a duty of care to keep employees safe, and so upkeeping a safe environment is vital as we await the vaccine. However, the rollout of the vaccine itself will present operational and employment challenges that require careful consideration.
On top of this, the spread of misinformation – alongside religious and health concerns – has led to many taking a stance against receiving the jab. How fmcg companies respond is crucial and forcing the vaccination will cause a number of ethical challenges. For example, employers are obliged to ensure religious beliefs and personal medical rights are considered within any policy, and this must be the case for the Covid-19 vaccine.
Vaccine policymaking
First and foremost, informed consent by the employee is required ahead of any consideration. When considering a new vaccination policy, it is crucial that employers engage with HR representatives, as well as legal teams, as early as possible.
Where an employee cannot be vaccinated, possible accommodations must be considered. These can include transferring to a different role with fewer interactions, telework or continued use of personal protective equipment. More frequent testing may also be an option, and can be implemented by governments if workers decline the vaccine.
If employers are going to ask about a worker's health status, for example, employees have the right to withhold information under data protection laws. Health is private and must be respected, and employers must ensure this is maintained when considering a vaccine policy.
Consultation and engagement are crucial for employers throughout this process. The internationally recognised key occupational health and safety standards available – such as ISO 45001 – hold staff consultation and engagement in high regard. It is therefore imperative that employers communicate with employee representatives and unions as a minimum requirement.
Unlike previous policy-changing events, business leaders have the challenge of addressing misinformation while trying to keep staff and customers safe. It is in everyone's interest to educate workers so that they make decisions based on evidence, while an element of employee engagement must also be considered. All policy changes must be carefully considered and it is advised that external consultants are engaged to ensure the right steps are taken to aid your business.