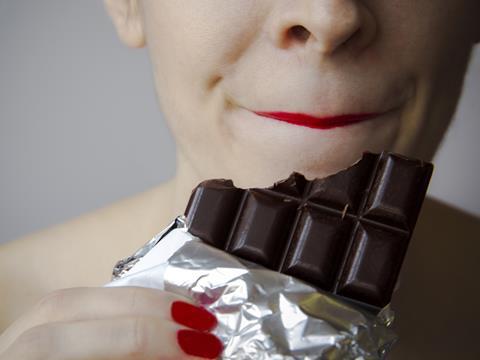 The UK's confectionery giants planning an overhaul of their Be Treatwise initiative, seeking ideas from shoppers for their long-running portion control campaign.
Mondelez, Ferrero and Mars Wrigley Confectionery plan to crowdsource comments from "parents, grandparents and health experts to hear what new actions industry could potentially adopt to help families treat responsibly".
They will then aim to trial at least one of the new measures in the UK market, with a panel of independent experts reviewing its effectiveness.
Be Treatwise was adopted in 2006 by Cadbury and Mars to explain how treats can factor into a balanced diet. Suppliers that offer treats with a portion size of 250kcal or less are welcome to join the initiative and feature the Be Treatwise logo and advice on pack.
There was "no such thing as good or bad foods, only good or bad diets" said Pieraldo Oldano, CEO of Ferrero UK. "We all have a role to play in addressing the challenges of modern society and are committed to doing more where we can."
Tim Rycroft, corporate affairs director at the Food and Drink Federation, said Be Treatwise was "a great example of how food and drink manufacturers are looking to engage with consumers around healthier behaviours and reacting appropriately in order to meet these needs.
"Our industry is committed to helping people choose a balanced lifestyle and make informed decisions around the foods and drinks they love."
However, health campaigners are sceptical about Be Treatwise, with Sustain's deputy CEO Ben Reynolds saying it was "hard to tell whether this is plain naivety or something more cynical on the part of the confectionery industry".
He added: "Suggesting high sugar snacks are part of a healthy balanced diet is a throwback to dietary advice from years ago, and sends out the wrong message.
"The updated advice from government and health experts has shifted these products off the Eatwell plate. For Be Treatwise to suggest that sugary snacks are part of a balanced diet suggests they are necessary, where they are anything but."
Action on Sugar said it backed measures to educate consumers about a balanced approach to treats, but "companies must be held accountable and reminded to reconsider their ethical and corporate responsibility when it comes to selling and promoting confectionery loaded with sugar and calories".
The campaign group's nutritionist and researcher Kawther Hashem called for a bans on confectionery price promotions and the marketing of high fat, salt and sugar products at sporting and cultural events.
"The health of our nation must be top priority over selling more sweet treats," she added.
Public Health England declined to comment.