Public Health England's calorie reduction plan represents a huge challenge for suppliers and retailers. Can they convince the public they're not being conned?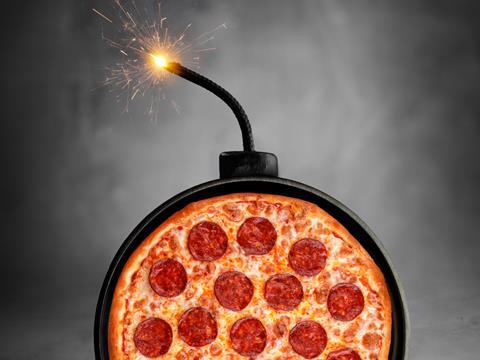 Not since the birth of the FSA's salt reduction programme in 2004 has the UK's food and drink industry faced such a challenge as that laid down by Public Health England this week.

PHE has urged the industry to cut calories or reduce portion sizes across a huge range of products by 20% by 2024, after new evidence many children are consuming up to 500 calories a day too much.

But will this be the industry's finest hour in the fight against obesity, or does it leave companies exposed to the wrath of unhappy consumers as supermarkets are forced to mess with their favourite products?

The FDF says the scale of the proposals announced on Tuesday are such that, on top of last year's targets for sugar reduction, at least 50% of all foods in the UK are now the subject of reformulation targets.

Like the sugar targets (for which the first round of reporting is due next month) the reformulation targets have been split into 13 different sectors, but the range of products included dwarfs what has gone before.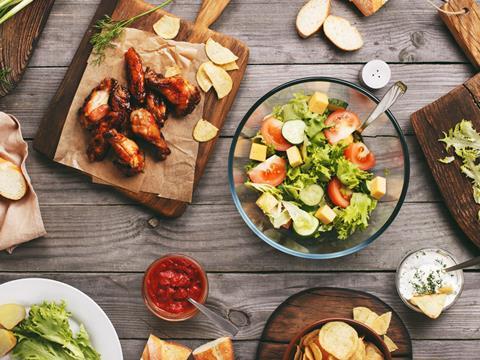 War on calories: products in the firing line
Savoury biscuits & crackers; Bread with additions (eg ciabatta with olives);
Cooking sauces, table sauces and dressings; Crisps & savoury snacks; Egg products; Potato products (eg chips, prepared mash, etc);
Meat products and processed meats, poultry, fish, meat alternatives, etc (eg pies, pastries, sausages, burgers);
Pasta, rice and noodles, including flavoured and filled varieties; Ready meals and meal centres, including takeaways; Dips & composite salads (eg houmous, coleslaw);
Pizza; Food to go (eg sandwiches, composite salads with dressings); Soups. 
Source: PHE
They include all prepared sandwiches, pizzas, ready meals, processed meat, cooking sauces, chips (takeaway and frozen), crisps and sausages.

"This announcement is massive for the industry and could end up being as big as the salt reduction programme," says one source who was at the PHE stakeholders meeting this week.

Yet in some respects, developments are a victory for industry leaders who have long complained about the demonisation of just one ingredient: sugar.

It is also a breakthrough for those who say the war on obesity will be won "by stealth".

"The idea of trying to improve the health of everyday food is absolutely the right direction to go," says the supplier source. "These changes need to be done across the industry by removing everyday ingredients, not by marketing diet products to customers."

PHE's model is the world-leading UK salt reduction programme that saw the industry achieve astonishing results from 2005 to 2014. In some foods, salt was reduced by up to 50%; average intakes fell 11%.

Yet after its initial success, industry efforts on salt stalled, leaving it in the line of fire of health groups for a failure to hit post-2014 targets. Some fear the same could happen on an even grander scale.

PHE admits some companies have already said the targets could push them to the limit, with a massive impact on costs and potentially on sales if the changes fail to pass the crucial consumer taste test.

Opponents say the demands will require changes en masse to manufacturing processes that would could cost billions and take years.

Other businesses, acknowledges PHE, claim that reformulation in their sectors has "reached the boundaries of what was possible".

PHE claims products such as ready meals and pizza should be relatively simple to reformulate but one leading supplier says the knock-on impact will be massive.

"PHE talk a lot about this being a voluntary code," says the source. "But when you're an own label manufacturer this isn't a voluntary code.

"I believe the retailers will pick this up and effectively make it mandatory for their suppliers. That's exactly what we saw in the salt discussions."

Jenny Arthur, head of nutrition and product development at Leatherhead Food Research, believes the new targets will "spark a wave of reformulation".

"Products like pizzas, ready meals and savoury snacks can all be high in fats," she said. "Identifying appropriate fat replacers will be a priority for many. This has been on the health agenda of the food industry for some time. Previously there have been so-called 'diet ranges' with lower fat levels, However, increasingly consumers are looking for healthier everyday foods."

Possible ingredient solutions including carbohydrate-based fat mimetics such as maltodextrins, polydextroses, microcrystalline celluloses, starches, fibres and gums, which contribute tiny amounts of calories, in the region of 0 to 4kcal/g, are being increasingly tested.

But while these can absorb water, add volume, thicken and stabilise products, as well as creating properties that mimic those of fats, they come with a health warning attached.

"They can impact products' appearance, texture, oral breakdown and flavour delivery, as well as stability and microbiological safety," says Arthur.

"What's more, switching one ingredient for another is rarely straightforward."

It seems likely many companies will seek to hit the targets by simply shrinking portions. This is being encouraged by PHE, but could be risky.

Portion size played no part in the salt reduction programme. And while a Cochrane Review estimated eliminating larger-sized portions from the diet completely could reduce energy intake by up to 16% among UK adults, even PHE admits the ­evidence is "limited".

The industry's move to cap chocolate bars to a maximum of 250 calories per bar is held up as an example, but ironically this is one of the categories expected to struggle to hit the sugar reduction targets when they come out in a few weeks.

What is not in doubt is the backlash companies can expect from consumers if they are seen to be shrinking products without also reducing prices.

Last year, the Office for National Statistics released figures showing more than 2,500 products had shrunk in size over the previous five years - not just chocolate but the likes of jam, syrups, biscuits and even bagged sugar.

Ignoring the fact that these were at the centre of the war on sugar intake, the industry was panned by the press for conning consumers.

PHE chief executive Duncan Selbie told suppliers at this week's launch of the programme that it would not "hide behind the lamppost" once the flak starts flying over reduced portion sizes.

"That's all very well but in reality there's very little it can do. It's got a limited budget and the days of the FSA's Sid the Slug [the animated TV character used in the agency's campaign to warn of the dangers of too much salt intake] are long gone."

It will surely take more than Selbie, or Sid, to stop the mass media in its tracks if PHE's landmark move towards a healthier diet leads to a move en masse towards shrinkflation.