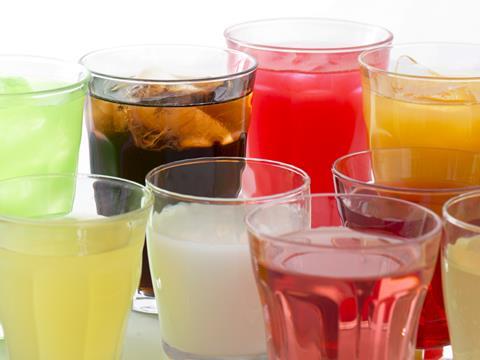 The Co-operative Group and Caffè Nero are among a number of high-profile retailers due to come together this month to discuss an ambitious new plan to promote the consumption of healthier soft drinks.

The Hudson Group, a "grassroots coalition concerned with overconsumption of sugary soft drinks" formed by Gemma Pond, co-founder of flavoured water brand Nuva, is hosting a debate at the House of Commons on 25 May. It hopes this will lead to retailers and suppliers supporting its plans, which include a reduction in VAT for healthier soft drinks and a new kitemark.

The group believes more can be done to encourage greater uptake of healthy options beyond the government's current plans to introduce a sugar levy on soft drinks next year. It wants retailers and suppliers to sign a pledge that supports a voluntary kitemark scheme that will be administered by an independent body to classify 'healthy' soft drinks - those without excessive sugar, sweeteners and artificial additives. It would then push for a reduction in VAT from 20% to 5% for drinks with a kitemark. Signatories would also have to conduct a review of shelf space to "provide solutions to the dominance of unhealthy, big brand drinks in the aisles of UK stores".

"George Osborne's announcement of a sugar tax on manufacturers is positive but it is only part of the solution, said Pond. "Poor and incomprehensible labelling on soft drinks and over-promotion of unhealthy options are also major issues."

The debate will be chaired by Keith Vaz MP who is chair of the All-Party Parliamentary Group for Diabetes. Confirmed attendees include The Co-op and Caffè Nero. "Retailers, consumers and manufacturers all have a responsibility to take action on this matter," said Vaz.