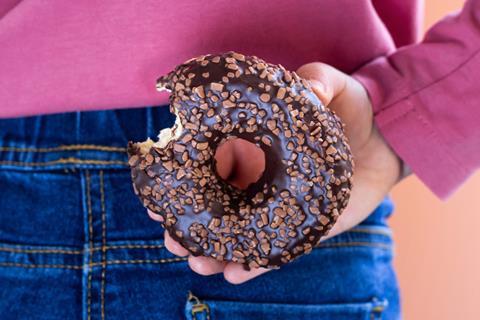 Labour leader Keir Starmer has pledged to go ahead with plans for a ban on junk food ads on TV and social media, if his party wins the next general election.
The government confirmed in May it was shelving plans for a 9pm watershed and an online crackdown until at least January 2024, as part of a series of backtracks on public health plans.
Starmer said Labour would push ahead with a ban as part of a series of measures to tackle pressures on the NHS.
However, in a speech in Essex setting out his plans, he ruled out imposing a salt and sugar tax while the cost of living crisis persisted.
He later told the BBC the Tory government had let children down by backtracking on its promises on health.
"The focus we put today is very clearly on advertising," he said. "This is something the government toyed with and then moved away from.
Weakness
"I think that showed a fundamental weakness in their approach – an unseriousness about tackling the issues that really matter.
"What we don't want to do in a cost of living crisis is add to the burden of food costs."
Labour's intervention came as the Obesity Health Alliance (OHA) today hand-delivered letters to all the potential future leaders of the government calling for action on obesity to be put back to the top of the national agenda.
It included research claiming 80% of UK adults supported banning advertising of unhealthy food on TV and online, while nearly 70% would support the sugar tax being extended to other products, as recommended in Henry Dimbleby's National Food Strategy.
"We are encouraged to learn that Sir Keir Starmer's health missions will have a significant focus on the role of prevention in delivering a sustainable NHS, with specific commitments on delivering the restrictions on junk food advertising and a target to improving children's health as part of a wider mission to tackle health inequalities," said Mhairi Brown, policy public affairs and international projects lead at Action on Sugar and Action on Salt.
Incentivise
"Whilst there was no commitment to extending the Soft Drinks Industry Levy to other categories, his government must find equally effective measures which incentivise the food industry to reduce the sugar and salt in their junk food products. Labour are best placed to do this: the previous Labour government initiated a successful programme to reduce levels of salt in food. Progress has since stalled under the Conservatives, but must be reinvigorated with mandatory targets."
Barbara Crowther, children's food campaign co-ordinator at Sustain, said: "We are pleased to see the importance that Labour puts on ensuring a healthy childhood, including the need to get back on track and implement regulations to protect children from relentless junk food marketing.
"With millions of people struggling to access healthy food every day, this is the right thing and the smart thing to do. We hope there will be more to come from Labour in terms of further smart incentives for healthier products, healthier business and a healthier nation."
OHA director Katharine Jenner said: "We hugely welcome the announcement that Labour are making a bold and necessary commitment."