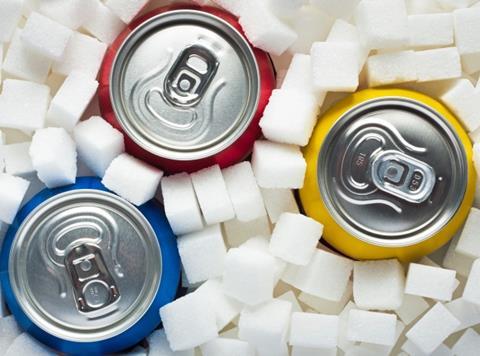 Landmark Wholesale is instructing retailers to prepare for a shift towards low-sugar drinks ahead of the soft drinks industry levy launching in April.

The government is bringing in the levy to encourage soft drinks manufacturers to reduce added sugar in soft drinks and provide healthier choices for consumers.

"Retailers should view the SDIL as a positive, mainly because it provides a great opportunity to review the mix of full and low-sugar drinks and increase your sales," said Landmark Wholesale MD John Mills.

"As the SDIL is to encourage consumers to choose low or sugar-free soft drinks to benefit their health, retailers should expect to see a rise in demand for low and no-sugar drinks and consumers switching into other options like still and sparkling water and flavoured water. Independent retailers are already seeing the fastest growth of low-sugar soft drink sales, with a rise of 12.1% compared with 7.8% in the overall market.

"If you haven't already, start thinking now about layout, range and stock so that you're prepared for when the levy takes effect. Essentially, it's recommended that you stock a wide range of zero and low-sugar products in addition to core range full-sugar drinks."

He added that though many manufacturers had already reformulated drinks in compliance with the levy, other beverages with as high a sugar content as Coke and Pepsi would rise in price. Mills said customers would be likely to question price rises for sugary drinks, so encouraged independent retailers to prepare to explain the industry levy.

The levy has two bands. One applies to soft drinks with five or more grams of sugar per 100ml, while the other applies to soft drinks with a sugar content over eight grams per 100ml. Drinks in the two categories will be charged an extra 18p and 35p per litre respectively.

Pure fruit juices, milk-based drinks and those within the sugar content threshold are exempt from the levy.

Currently worth more than £460m in the convenience sector, the low-sugar drinks market is expected to reach £575m as a result of the levy.

Revenue from the levy is expected to reach £385m a year, which will be invested in programmes to encourage children to exercise and maintain a balanced diet.