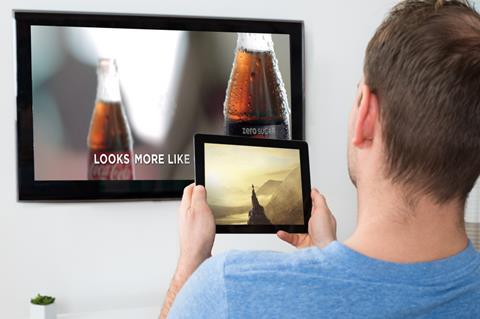 Industry leaders have warned plans for a complete ban on HFSS advertising online would be an economic disaster for companies already struggling from the impact of the Covid pandemic.
The government has launched a consultation on the proposals today, after they were first outlined in Boris Johnson's obesity strategy in July.
The online ban, which industry sources said at the time came as a "bolt from the blue" has major implications for food and drink companies. Sources have said it could block advertising for local takeaways and supermarket meal deals.
Today the leaders of the Advertising Association, ISBA, Institute of Practitioners in Advertising and Internet Advertising Bureau issued a joint statement urging for a row back.
"If this policy of an outright ban goes ahead, it will deal a huge blow to UK advertising at a time when it is reeling from the impact of Covid-19," it said.
"This consultation has landed just as we have entered another period of lockdown, with all the heightened uncertainty this creates for people and businesses right across the country. Businesses that should be devoting their time and energy to surviving this economically unpredictable situation will now have to devote precious resources to responding to the government and working out whether they will even be able to advertise their products in future."
The statement warned the plans would "do untold harm to the UK's vitally important creative sector and food and drink businesses at an economically precarious time.
"The advertising sector is a proven engine of the UK economy, and we would urge ministers not to damage the jobs and tax revenue it creates.
"Beyond these direct benefits, the UK's world-leading advertising sector also underpins the success of the food and drink industry – itself the UK's largest manufacturing sector."
The FDF's head of UK diet and health policy, Kate Halliwell, said it "beggars belief" that the government would launch such an "important and technically involved consultation" at this time, and with just six weeks to respond.
"The length of the consultation potentially hampers industry's ability to respond effectively at a time when businesses are facing enormous pressure," she added.
"It could not come at a worse time for food and drink manufacturers – the industry is preparing for its busiest time of the year and working flat out to keep the nation fed through lockdown, all while facing down the very real threat of a no-deal Brexit."
However, health campaigners are strongly in support of the proposals.
Fran Bernhardt, co-ordinator of the Children's Food Campaign, said: "We welcome this consultation to end online advertising for high fat, salt and sugar products, which would be a world-leading policy to improve children's health.
"Online adverts have cast unhealthy food in the starring role for far too long, but the evidence is clear – these adverts encourage children to eat more unhealthy products at the expense of healthy food."
She added: "The current regulations are inadequate to protect children. Companies have evaded the rules, exposing the loopholes time and time again. Despite policies intended to protect children from seeing high fat, salt and sugar advertising online, research last year found children were served almost 1,000 junk food adverts in a two-week period.
"A total end to online high fat, salt and sugar advertising marks a clear and resolute line; it says to industry that if they want to advertise food and drinks, their products need to be healthy. Meanwhile companies advertising healthier food and drinks have nothing to fear."